Ariana Grande Stool Challenge: Twitter is hilariously attempting to recreate the singer's album cover pose
The singer has also responded to the internet's interest in her ability to balance while being seated precariously on a stool.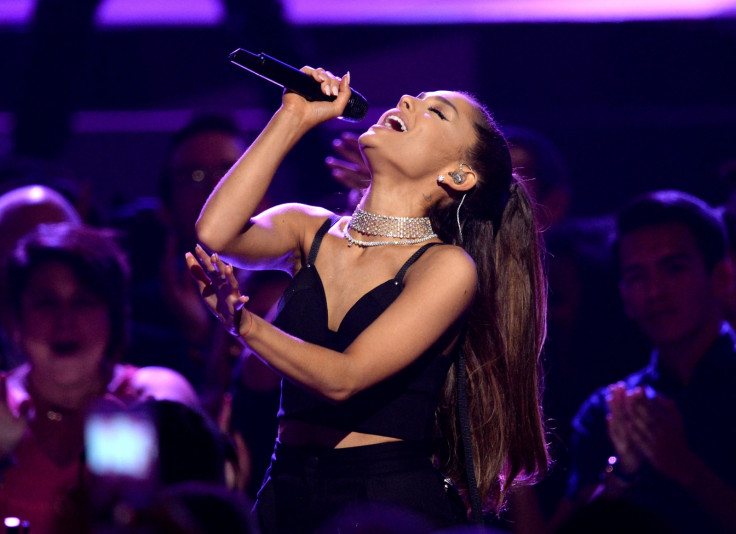 We all know that Ariana Grande has the kind of vocal talent that can switch from Britney Spear's nasal tone to Cher's deep timbre. But now, the internet is also attempting to prove that the singer has some neat balancing skills.
The topic in question: the cover of Grande's 2014 album My Everything. The issue: her ability to pose while seated precariously on top of a stool.
A man by the name of Jesse McLaren decided to prove that the 24-year-old could not have perched herself that way without falling over, by attempting to recreate the pose. "I've done the research and there's no way her a** is sitting on that stool," he posted on Twitter alongside a photo of him trying to do the same.
Soon, the post caught the interest of other users who wanted to see for themselves if it was possible... and thus began the latest Ariana Grande Stool Challenge.
Many concluded that the photo was digitally modified or made the use of a different kind of stool. "Ariana Grande sitting on the stool for the My Everything cover is the modern day equivalent of Jesus walking on water," one person hilariously posted online, while another wrote, "She doesn't tolerate... the laws of physics and gravity."
Obviously, there were others out to prove McLaren wrong and shared their own attempts at the pose, some managing to succeed pretty well. Grande herself got in on the action, posting, "Next week on mythbusters" with the link to McLaren's original post.