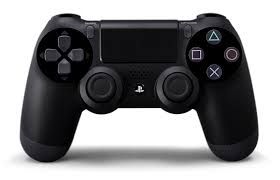 Sony has announced the Playstation Now service, which will allow PlayStation 3 games to be played on PS4, PS Vita, smartphones, televisions and tablets.
The service will be available in North America during the summer of 2014. However, for those who would like to access it a little earlier, a closed beta will begin later this month.
Sony has said that readers can sign up for exclusive updates and information. A post from IGN says there is a chance Sony might send out some beta invites to a few people who sign up for these updates and information.
For users who would like to try their luck, here is the website. Users will be required to fill in their names, valid e-mail addresses, zip codes and PSN IDs.
"Register below to be the first to receive exclusive information on PlayStation Now", says the page.
Sony has confirmed that PlayStation Now will be a subscription-based service. There is no clarity on whether it will be tied into other services like PlayStation Plus. The company will allow players to stop subscribing the PlayStation Now service.
The new service will serve as an effective solution for PS4's backward compatibility problem, which does not allow it to play PlayStation 3 games. So gamers will finally be able to play PS3 games on the PS4.
Back in 2012, Sony purchased a company called Gaikai for a price of $380 million. Technology developed by that company will be used to power the new service.
Along with the launch of the service, Naughty Dog's The Last of Us and Quantic Dream's Beyond: Two Souls will be among the titles available to play without a PlayStation 3, Sony confirmed.