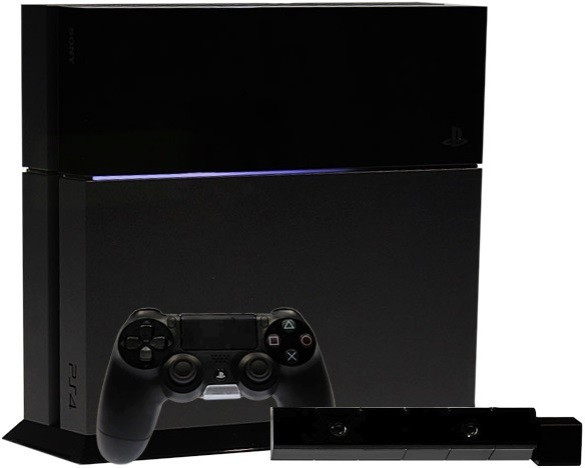 The timing could not be better for Sony to bump up the advertising and publicity for its next generation console. The newly released PS4 trailer shows off the console up close. The trailer aims to be a reminder of the features such as the GDDR5 8 GB memory, the Blu Ray optical drive, built-in 500 GB HD as well as connectivity and parts.
Unlike the PS4's previous commercials by Sony, Greatness Awaits, this one seems more like a "for display" advert. There is a big possibility that Sony could be lying low on its greatness aspect, considering that the Xbox One has been overtaking the console in some of the features.
Since the announcement that the PS4 may not have the ability to play MP3s or stream media via DLNA, the Xbox One is in the running for the better choice, as it will have exactly the very two features missing from the PS4.
Another post-launch feature will be made available for the Xbox One. According to The Game Fanatics, Major Nelson, Xbox One community manager, has hinted that it is possible to do digital game-gifting for the Xbox One. Stated via Reddit, Major Nelson responded to the question on digital game-gifting to a friend with: "Great feature we'd like to add in someday, but it won't be there at launch."
To add to the constant comparisons between the Xbox One and PlayStation 4, Infinity Ward recently revealed that Call of Duty: Ghosts will run natively at 1080p on the PS4 while the Xbox One will run it natively at 720p before upscaling it to full HD. While both versions will run at 60fps, it does show that the PS4 does pack more graphical elements than its rival.
Speaking on Twitter, Infinity Ward executive producer Mark Rubin said the Xbox One version is "upscaled" from 720p to 1080p. The tweet in full: "Hey, been on the road last couple weeks so haven't had a chance to update, but wanted to confirm that for Xbox One we're 1080p upscaled from 720p. And, we're native 1080p on PS4."
Watch the new PS4 trailer here: