'Please eat more': Fans think Emily Ratajkowski is too skinny in hot-red bandeau bikini pic
The model posed for the camera holding a sprig of wild flowers in an outdoor shoot.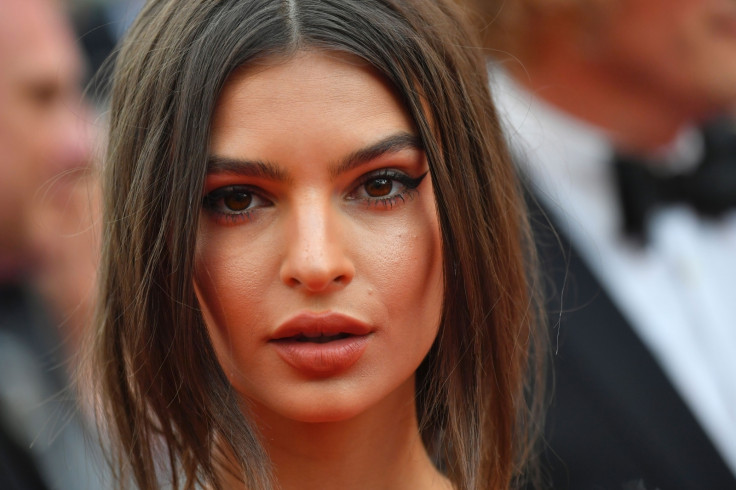 Emily Ratajkowski has had a busy couple of weeks, working on her latest ad campaign for DKNY's fall collection. It makes sense then that the model decided to kick-start her Labour Day weekend a little in advance.
On Thursday (31 August), the former Entourage actress posted two photos on Instagram with the caption "Labor Day starts early". In one post, the 26-year-old posed against a backdrop of wild bushes and trees, wearing a hot-red bandeau swimsuit while holding a sprig of yellow wild flowers.
In another photo, the Sports Illustrated swimsuit model is seen getting some time in the sun while lying down on a towel. Ratajkowski added a fun element to the pose with a pair of Judy Jetson-esque red sunglasses.
While many of her fans were impressed with the whole look, others expressed concern over her skinny figure. The first photo made the Gone Girl actress look especially thin as her rib cage and pelvic bones were quite prominent.
One of her followers on Instagram described her as "unhealthy skinny", while another commented, "You're too skinny. Please eat more."
Her fans' concerns may not have been required as Ratajkowski proved she does not mind indulging in some carbs once in a while. The model also posted an Instagram story in which she poses with a lobster roll. "She's a lobstah eatin," she captioned the image.
Its busy times for the London-born beauty who has signed up to act in four movies alongside her numerous fashion commitments.
She will star in the thriller In Darkness alongside Natalie Dormer and horror flick Welcome Home with Breaking Bad star Aaron Paul.
Ratajkowski also bagged the lead role in the romantic film Cruise and will join Amy Schumer and Michelle Williams for I Feel Pretty, a comedy that is slated to release on 29 June, 2018.
© Copyright IBTimes 2023. All rights reserved.