UN report reveals 'devastating cruelty' against Rohingya Muslims by the Myanmar army
Human rights violations included mass gang-rape, killings of babies and young children and brutal beatings.
A United Nations report into the violence against the Rohingya Muslim population in Myanmar has revealed "devastating cruelty" committed by the Myanmar security forces.
The report detailed serious human rights violations including mass gang-rape, killings of babies and young children and brutal beatings, based on interviews with the victims and survivors of the violence, who are now in Bangladesh.
"The devastating cruelty to which these Rohingya children have been subjected is unbearable – what kind of hatred could make a man stab a baby crying out for his mother's milk. And for the mother to witness this murder while she is being gang-raped by the very security forces who should be protecting her – what kind of 'clearance operation' is this? What national security goals could possibly be served by this?" the high commissioner for human rights Zeid Ra'ad Al Hussein said on 3 February.
He pleaded with the Myanmar government to bring an end to the violence, asking the international community to join in the appeal: "I call on the international community, with all its strength, to join me in urging the leadership in Myanmar to bring such military operations to an end. The gravity and scale of these allegations begs the robust reaction of the international community."
A team of UN human rights investigators conducted in-depth interviews with 204 people, collecting chilling accounts of violence. Of the 101 women interviewed, more than half reported suffering rape or other forms of sexual violence.
One of these harrowing accounts was reported by photojournalist Allison Joyce as part of a report published by IBTimes UK. A woman named Najiba said: "The day before I fled to Bangladesh the military came again to our village. They found the place in the bush where I was hiding with other women and girls. They took the young girls into nearby houses and beat and raped them. I could hear their screams. One soldier put a gun to my head and said 'Let's go'. I started screaming and fighting back and three men dragged me to a room in a nearby house. They held a gun to my head and two soldiers took turns raping me for an hour".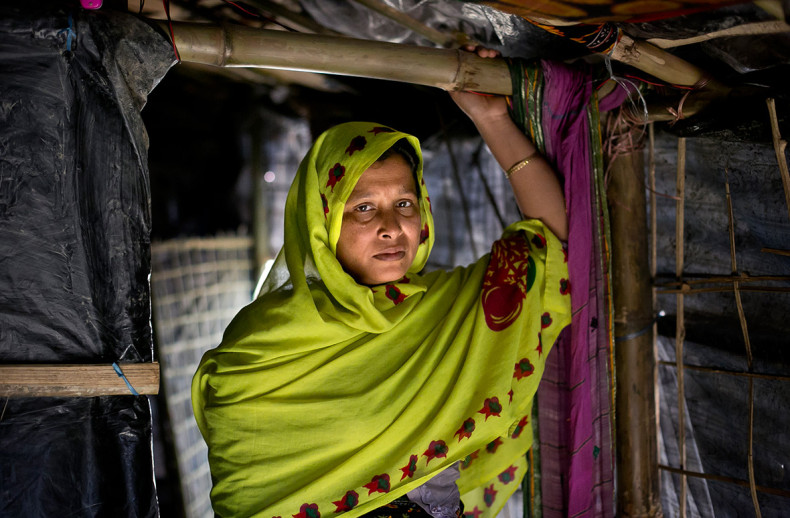 Around 66,000 Rohingya have fled across the border to Bangladesh since violence broke out in October 2016, in retaliation for an ambush against police border patrol carried out by a Rohingya insurgent group Harakah al-Yaqin ( Faith Movement Arakan or HaY).
The attack sparked a wave of violence in the following days, which a UN official said had "ethnic cleansing" as an end goal. In an interview with the BBC, refugee agency UNHCR official John McKissick denounced the Myanmar military and Border Guard Police for engaging in "collective punishment of the Rohingya minority", including "killing men, shooting them, slaughtering children, raping women, burning and looting houses".
The government of Myanmar has denied UN officials requests for access to the worst-affected areas in the northern Rakhine State, one of the poorest areas of the country. The report collected witness accounts of the army deliberately setting fire to houses with families inside and, in other cases, pushing people into houses set ablaze. "Testimonies were collected of several cases where the army or Rakhine villagers locked an entire family, including elderly and disabled people, inside a house and set it on fire, killing them all," the report stated.
One woman told the UN rapporteurs about the beating of her pregnant sister, which caused the death of the foetus: "Another time when we were made to sit outside the houses, the military asked my young sister who was heavily pregnant to walk. She was not well, she could not walk. They beat her on her back, stomach, waist and buttocks with rifle butts. Afterwards she had a lot of swelling and when they took her to the doctor, they found out that the baby was dead."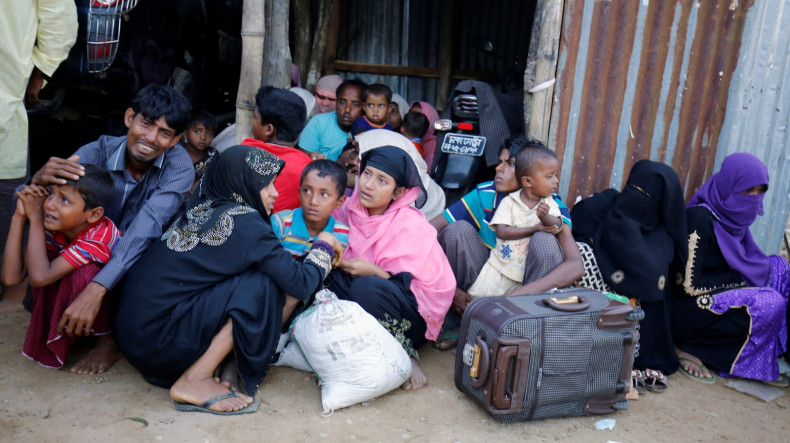 Since 2012, incidents of religious intolerance and incitement to hatred by extremist and
ultra-nationalist Buddhist groups have increased across the country. The Rohingya and other
Muslims are often portrayed as a "threat to race and religion". Against this backdrop,
tensions have occasionally erupted into violence.
In another high-profile episode of violence, prominent Muslim legal adviser Ko Ni, an expert in constitutional law and the adviser of the ruling National League for Democracy (NLD), was shot dead at the airport in Yangon on 29 January. He was returning from Indonesia, where Burmese officials and Muslim leaders, including the mostly stateless Rohingya, were discussing issues of settlement with Indonesian counterparts.
Aung San Suu Kyi, the de facto leader of Myanmar, has come under increasing international pressure to end the discrimination of the Rohingyas, who are considered to be one of the world's most persecuted ethnic minorities. Former UN chief Kofi Annan was tasked with finding ways to resolve the matter.