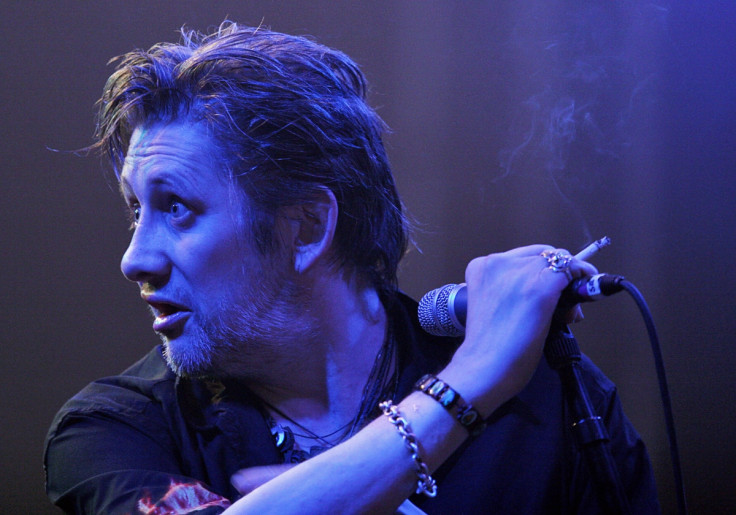 Christmas just isn't Christmas without singing along to the toothless Pogues lead singer Shane MacGowan trying to woo Kirsty MacColl in the song Fairytale of New York. But those gums are now a thing of the past as the charismatic frontman had a full set of new implants replacing his damaged dentistry based on the teeth of German-Irish actor Michael Fassbender.
The singer, who will turn 58 on Christmas Day, has seen his teeth destroyed after years of addiction to drugs and alcohol. He says that he always wanted to get his teeth fixed but it wasn't until his girlfriend prompted him he decided to look into the idea.
Much to his surprise, the new teeth have helped his singing voice, allowing him to correctly phrase certain words without his distinctive lisp. He can even enjoy new foods, like apples, which he has not enjoyed in over 30 years.
He lost his last two teeth in 2008 and in 2009 he had a set of dentures fitted which he describes as a 'botch job'. The procedure involved a series of consultations and six operations over the course of six months was filmed for a documentary entitled Shane MacGowan: A Wreck Reborn.
MacGowan, said according to The Independent: "I'm getting used to them. It's good to have teeth again. I feel better about the way I look."
MacGowan's girlfriend of the last 30 years, Victoria Mary Clarke, said his new gnashers are based on those of the 'Inglorious Basterds' actor Michael Fassbender. Included as part of those 28 teeth is one gold tooth that Clarke described as "sexy".
The nine-hour three-part procedure was completed on December 7 this year, and to help him through the considerable discomfort, MacGowan hired a 'pranic healer' which is an alternative medicine that claims to 'balance, harmonise and transform the body's energy processes'.
The former rock and roll hellraiser described the treatments as "better than any drug I've ever taken".