Pokemon Go players in London risk being robbed, killed and breaking the law
City of London police warn of accidents or death if players of gaming phenomenon do not show care.
Pokemon Go players risk being run over or robbed if they become too absorbed in trying to chase characters in the smartphone game, police have warned. Gamers the world over have been swept up by the smartphone phenomenon since it was launched in July 2016.
The augmented-reality game sees players capture, battle, and train Pokemon using a combination of GPS technology and the a device's camera to make it seem like they are appearing in real-life situations.
But with players' heads buried into their devices, police have warned they risk being targeted by criminals or walking into hazardous situations. City of London Police have urged people to be wary of their surroundings after a man's Samsung Galaxy Edge was snatched from his hand as he played the game.
The victim, in his 20s, was walking down St John Street in the city when he noticed someone on a bicycle watching him shortly after 7.30pm on Wednesday (20 July).
He carried on playing and the phone was snatched from him by the cyclist as he walked down Charterhouse Street. The suspect is described as a black man wearing an orange hi-vis vest.
As well as being targeted by thieves, police said people were risking injury near busy roads or trespassing on to private land in the pursuit of Pokemon.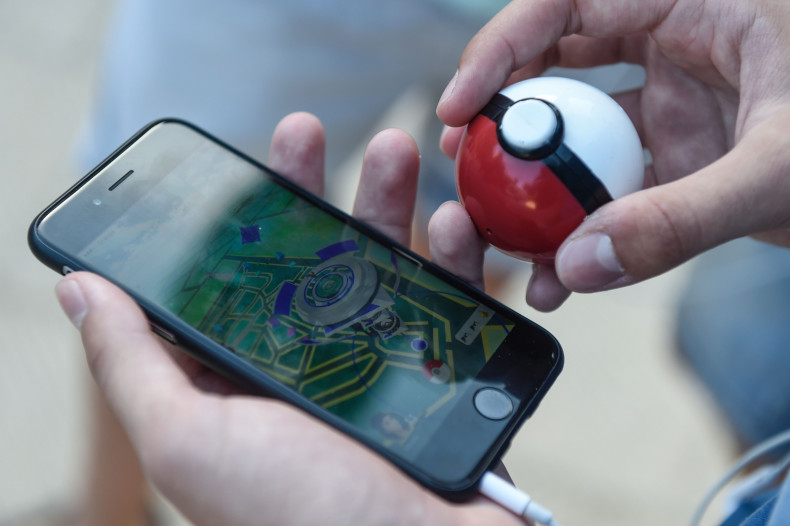 "If you're out and about playing Pokemon Go, or any other mobile game, be sure to watch where you are going, especially near roads, and make sure you have permission from any property owners before you go hunting," detective inspector Doug Blackwood said.
"Be aware of what's around you, and remember that using your mobile phone in public can make you an easy target for thieves. We would also urge people to behave in a safe and sensible manner and respect other peoples' privacy and property.
"Not only does walking and texting at the same time leave you at risk of injury, it can also leave you vulnerable to becoming a victim of crime."