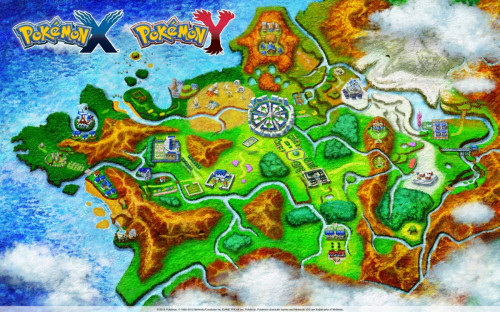 In what comes as great news for Pokemon fans, "Pokemon the series: XY", will premiere on the Cartoon Network on 18th January in the U.S.
For those of you who are playing Pokemon X and Y and for the rest of you who have finished it, there should be nothing better than watching the series on the side.
The series premiered in Japan on 17th October 2013. Fans in the US were given a sneak peak on October 19th, but every few managed to see it.
The latest series from the franchise will follow the adventures of protagonist Ash Ketchum and his beloved Pikachu, as they set out to explore the Kalos region, which is where the new Pokemon X and Y games are set in. A disappointing piece of information is that Ketchum's old pals Iris and Cilan will not make an appearance on this series.
However, there is some consolation for fans, since Ash will be joined by some new friends: a genius inventor named Clemont, his little sister Bonnie, and Serena, a Trainer who is on her first journey.
Apart from engaging in a series of gym battle, Ash and his friends will also be exploring the region of Kalos. And it goes without saying that he will encounter dozens of wonderful new Pokemon on his way. Not to forget the series' villains, Jessie, James and Meowth, who will follow Ash throughout their journey.
"Pokemon the series XY" promises to be an exciting treat for fans of Nintendo's popular franchise. The Pokemon X and Y games have sold over 4 million units since their premier on January 3rd. Analysts believe that the game migh become the best selling 3DS title of all time.