Nintendo has given fans their first in-depth look at gameplay for its upcoming Pokémon Sun and Moon titles for Nintendo 3DS. Presenters at Nintendo's E3 2016 Treehouse event played through a brief snippet of the game in a live demo where an all-new multiplayer mode called Battle Royal was confirmed.
Battle Royal sees four players face off online in a 'free-for-all' arena which demands trainers focus on attacks from all angles and change their strategy based on the increased player count - previously limited to just two combatants.
Elsewhere in the demo, the Treehouse team showed the player character catching their first Pokemon on Route 1, trainer battles and two brand new Pokémon called Yungoos and Pikipek. A later website update from The Official Pokemon Company also revealed a further new critter - the Bug-type Grubbin - and "Phases" for the two box-art legendary Pokémon.
Yungoos - a mongoose-like critter that appears to be in the mould of Rattata and its Route 1 peers - was detailed further on the official Pokémon Twitter account. The Loitering Pokémon is a Normal type and can carry two abilities: Strong Jaw and a new ability called Stakeout.
The cutesy "Woodpecker Pokémon" Pikipek, on the other hand, is a Normal/Flying type with the Keen Eye or Skill Link abilities.
The two new forms for Lunala and Solgaleo were later detailed in a press release: "When releasing their mighty powers, these Pokémon will change in appearance. Solgaleo transforms into its Radiant Sun phase and Lunala transforms into its Full Moon phase."
The live demo also featured returning favourites such as Pikachu's baby pre-evolution Pichu and the ladybird Pokemon, Ledyba.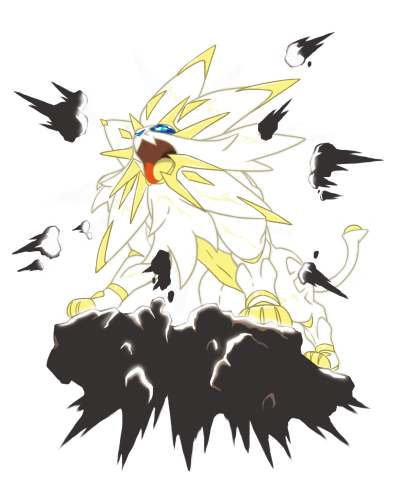 Game Freak director Junichi Masada attended the casual sit-down event and discussed changes to the player character design, the lore of the game's legendary Pokémon and several of the gameplay changes for the latest instalment.
The seventh generation of Pokémon games were announced back in February. A debut trailer giving Poké-fans their first look at the duo's Alola region followed, while a later trailer also named several of the NPC characters and the box-art legendaries, Lunala and Solgaleo.
Pokémon Sun and Pokémon Moon are set for release on Nintendo 3DS on 23 November 2016 in Europe and on 18 November 2016 in the US and Japan.