From God of War to Death Stranding: Why Sony's E3 2016 press conference was the best ever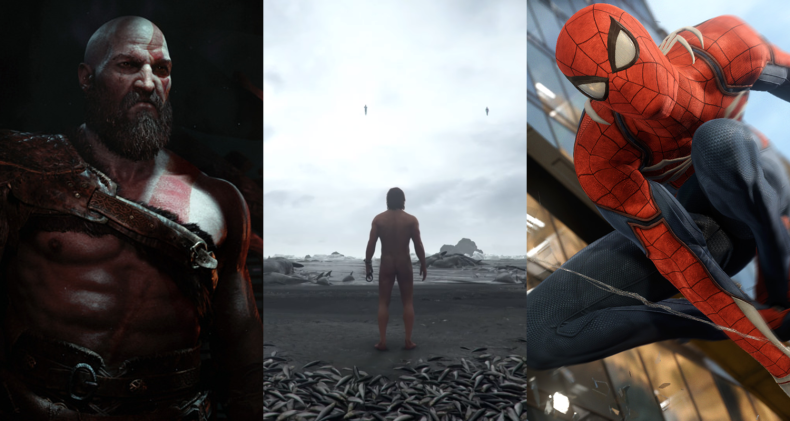 Swagger, class and Norman Reedus's arse defined Sony's E3 press conference, and it may have been the greatest a company has ever produced for gaming's biggest stage. From God of War kicking things off in dramatic style, all the way to Insomniac's exclusive new Spider-Man game, announcement after fan-pleasing announcement rained down on a hyped and bleary-eyed worldwide audience.
Two things defined the unbelievable keynote: the showmanship on display from a Sony team bursting with confidence, and the company's cosy relationship with publisher Activision, who own the rights to make Crash Bandicoot. Sony struck a deal to get the original three Crash games remade "from the ground up" for PlayStation 4, and it was one of the most popular announcements of the show.
Sony's reintroduction of The Last Guardian in 2015 led to the only news regarding Fumito Ueda's game that would ever have really mattered in 2016: a release date. The long-awaited follow-up to 2005's Shadow of the Colossus will launch on 25 October... this actual year. Horizon: Zero Dawn followed, continuing to look absolutely stunning but it ended up being 'just' another great game during Sony's show, among such headline-grabbing company.
Detroit: Become Human was peak David Cage, if nothing else, with hammy dialogue peppering a trailer to bludgeon audiences with a message about the many outcomes to situations in the game that the player can influence. It was where the show lost a fair amount of its momentum but not enough to bring the show to a crashing halt.
PlayStation VR picked things up again, with a firm release date of 13 October 2016 and several high-profile showings and announcements. You can see the trailers for Star Wars Battlefront VR, Batman Arkham VR and Final Fantasy 15's VR mode here. The biggest announcement however was that of Resident Evil 7, which appeared so different to previous Resi games that, for a while, nobody was sure what was going on – or whether the game was actually Resi 7.
Set in rural America, following the events of Resi 6, the game appears to have been influenced by the now-dead Silent Hills project at Konami. Pitched as heading back to its horror roots, the game is the first mainline Resident Evil to utilise a first person perspective. The biggest announcement however, was that the game will be playable from beginning to end with PlayStation VR. Resident Evil 7 launches 24 January, 2017 – and is also coming to Xbox One and PC.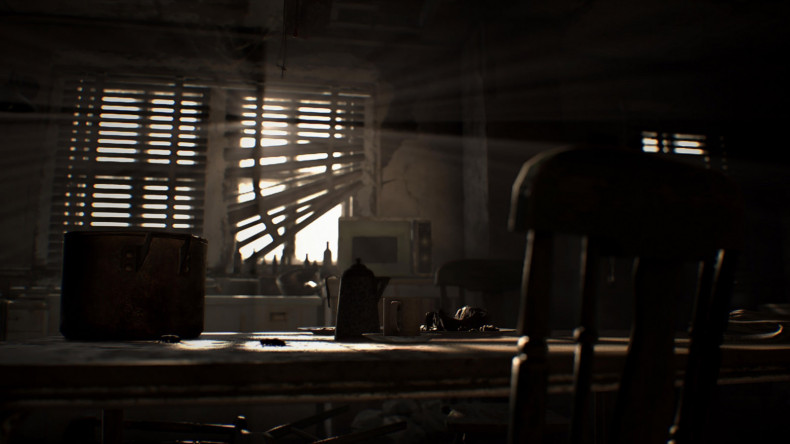 The requisite E3 press conference Call of Duty single player demo offered something at least a little different thanks to Infinite Warfare's science-fiction leanings this year, and to be fair did look more interesting than some of the more recent CoD campaigns. What followed however, was the Crash Bandicoot announcement – a crowd-pleaser if nothing else. The bare-bones announcement revealed only that remakes of the original three games were on their way, before things moved on to Crash's introduction into Activision's Skylander's IP – presumably a trade-off with the publisher in the deal that allowed the remakes to happen.
Then came the show-stopper. The announcement many suspected would be too soon for Sony or Hideo Kojima to make. The first game from an independent Kojima Productions was teased at the show, after a hero's welcome inside LA's Shrine Auditorium for the creator of Metal Gear. Called Death Stranding, it stars Norman Reedus and it is seriously weird. Of course, we'd expect no less from Kojima.
Spider-Man rounded off the show's announcements, clearing up the complicated rights issues that came to an end when the rights to Spidey games reverted back to Marvel. This has to led to the formation of Marvel Games, who are making the Spider-Man game with Ratchet and Clank and Sunset Overdrive developers Insomniac.
Of course, at its core, any conference is a marketing exercise and should be treated as such. As exciting and unexpected as some of the announcements were, many should still be taken with either a pinch of salt or a sobering reminder. Hideo Kojima's game is still years away – 2019 at the earliest if you ask us – and games like God of War, Detroit: Become Human and Spider-Man offered nothing in terms of a release date, or even a window, stating only they are "in development for PS4".
That sort of ambiguity dampens the show a little, harking back to Sony's memorable 2015 offering – which was highlighted by the announcements of Final Fantasy 7 Remake and Shenmue 3 – two games still years from release. Sony's 2016 keynote was far superior though, in just about every regard – many of the games shown will be out over the course of the next six or nine months, and the others were generally all fan-pleases. Activision's Skylanders and Call of Duty segments soured the taste a little, but they were necessary in giving fans the Spider-Man and Crash Bandicoot news they loved.
Perhaps most refreshing of all was the attitude that accompanied many of the announcements. Sure, the PSVR leaned heavily on big-name brand recognition, and any Spider-Man game is purely targeting a mainstream audience, but Sony balanced that with the strangeness of Death Stranding, the uniqueness of The Last Guardian, the beauty of new IP Horizon: Zero Dawn and the revolutionary, almost reboot-like approach to a new God of War title.
Sony's conference appealed to all and provided genuine shocks, all held together with some clever, deft showmanship. There's some sting in the announcements for games that won't be out for years, but there was balm in the showings from games only a few months away. It's hard to think of an E3 press conference that's ever bettered it.