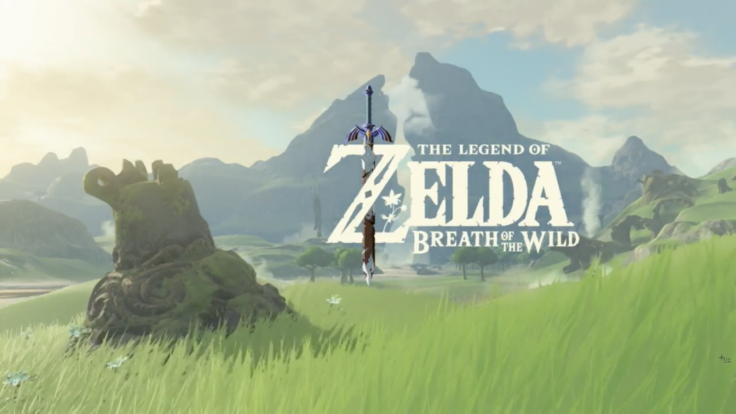 Nintendo kicked off its E3 2016 Treehouse livestream with a new gameplay trailer for the latest Legend of Zelda adventure, coming to Nintendo NX and Wii U in 2017. The game's title, Breath of the Wild, was also confirmed.
Nintendo of America president Reggie Fils-Aime introduced the trailer by describing the new game as "an entirely new format for a Zelda game". The trailer certainly supports this, with a number of gameplay features new to the series.
Most new features appear to relate to the game's huge open world environment, and surviving in it. We see Link starting fires, knocking over rocks, hunting wildlife, cooking food and chopping down trees. Link also uses a magical device to manipulate larger objects in the world.
Link himself also changes his outfit throughout the trailer, wearing not just different coloured tunics, as in previous games, but a suit of armour and not much at all when he's seen diving into the sea. This basically confirms a certain level of character customisation.
A ton of gameplay details were later confirmed in the live gameplay demo that followed, and lasted for approximately three hours.
The game's open world - which has been well-publicised since it was first announced in 2014, and shown off during Nintendo's E3 2014 Nintendo Direct broadcast - makes Nintendo the largest game Nintendo has ever made, according to Fils-Aime.
It's not clear if the trailer used footage from the Wii U version that people at E3 will be playing, or the Nintendo NX version that will soon become the game's main version once Nintendo decides to reveal what NX is.
You can watch the stunning new trailer below. More details about the game will be discussed during the ongoing livestream event.