Polar bear greets migrants as they try and sneak into his truck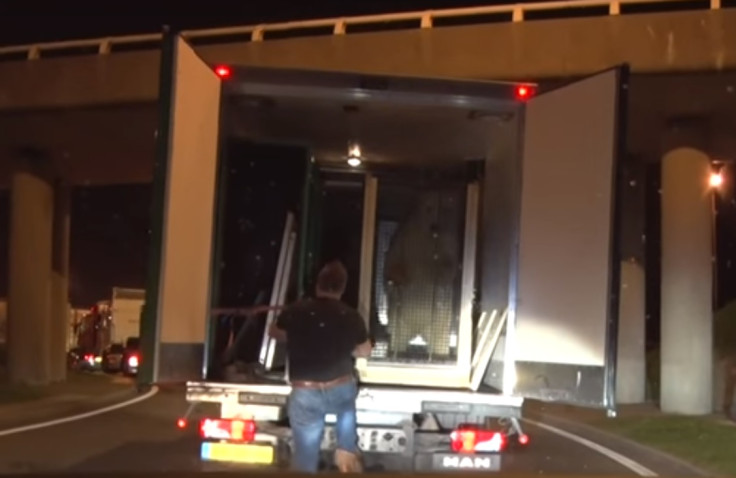 A group of migrants came in for a nasty surprise when they opened the back of a truck and were greeted by a polar bear. The footage was captured by staff at the Yorkshire Wildlife Park (YWP) as they transported Nissan the polar bear through Germany.
The 22-month-old bear was making his way from Moscow to the award winning park's Project Polar reserve. Nissan was flown from his former home in the Russian capital to the German city of Frankfurt in climate controlled conditions, before continuing his 1,000 mile journey by road and ferry.
When he reached the French port of Calais the migrants tried to board his lorry, as astonished park staff looked on and filmed the incident, before the Gendarmes restored order.
It is unclear who was more surprised by the entry but YWP said the bear was "unfazed by the incident which occurred in slow moving traffic" in a statement.
"Support staff did a quick check on Nissan, who remained comfortable, before the journey continued on schedule," they said.
After arriving at the park near Doncaster, manager Simon Marsh said Nissan was "settling in really well".
"He is in the house at the moment while he gets to know his surroundings and the rangers who will be looking after him," he said, adding that he is also getting to know the park's other polar bears, Victor, 16, and two-year-old Pixel.
"Every animal takes a different length of time to settle in but we are sure he will be out so that people will be able to see him over the next few weeks," he said.
© Copyright IBTimes 2023. All rights reserved.