Polaroid Cube maker sues GoPro over Hero4 Session design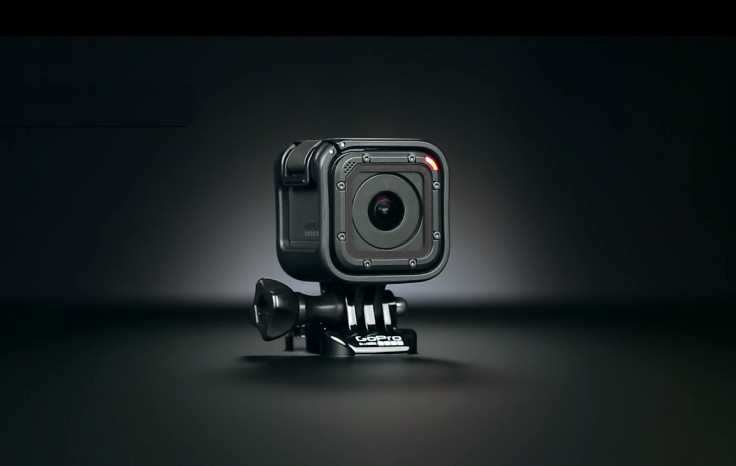 GoPro faces a patent-infringement lawsuit by the maker of Polaroid Cube camera for allegedly copying its design on Hero4 Session. The cube-shaped camera was unveiled earlier this year as a new model in the company's existing Hero series action cameras.
According to a report by the Wall Street Journal, C&A Marketing has filed the lawsuit against GoPro in US District Court in New Jersey. The company is seeking an order to halt sales of the Hero4 Session and all GoPro's profits from its sales in addition to some interest and attorney fees.
The GoPro Hero4 Session and Polaroid Cube share similar design language, with a round-edged cubical build and a similar round-button controller on top. However, the Hero4 Session is a bit larger in size than the Cube. "The ornamental design for a cubic action camera, as shown and described," the lawsuit reads, suggesting the same design of both the camera models. A GoPro spokesperson was not available for comment.
"We invested considerable resources in the design and development of a unique product with the Polaroid Cube. The product's design is much of what makes it distinct. It has rounded edges, a slightly recessed lens and a single button on top – all important design elements, all used as well by GoPro for its Hero4 Session," Chaim Pikarski, executive vice president, C&A Marketing, said in an emailed statement to IBTimes UK.
Although the design is allegedly the same on both the action cameras, there are some differences on the hardware front. The Hero4 Session is capable of recording videos of up to 1440p, while the Cube has 1080p resolution. But Polaroid, apart from making things difficult through the lawsuit, has just unveiled Cube+ to take on Hero4 Session. The new camera has the same 1440p resolution and answers all the issues of its predecessor, with up to 128GB expandable storage support and a high-capacity battery.
The lawsuit comes less than a month after GoPro slashed the price of the Hero4 Session by 25% to $300. That made the Hero series camera a bit closer to last year's Cube that was available for $150.
CEO Nick Woodman had said at the camera launch that GoPro developed the Hero4 Session after researching for three years. But still, the camera model saw poor sales in the last quarter that even dragged down the company's recent quarterly results.
© Copyright IBTimes 2023. All rights reserved.