Poldark fans are not happy about the lack of chest-bearing from Sunday night's (11 September) episode. Despite the action-packed drama – that ended with a steamy bedroom scene – viewers still wanted to see more flesh from the show's lead male, and now national heartthrob, Aidan Turner.
The 33-year-old Irish actor has indulged in a fair few sex scenes in the show thus far – and revealing a six-pack and naked posterior – but Poldark fans felt deprived after he remained clothed in the latest episode.
One viewer said it like it is, writing on Twitter: "Poldark is just an excuse to see Aidan Turner get his top off. If we're honest here..." while another was outraged by the amount of clothes the actor had on throughout the episode, adding: "Can't believe Aidan Turner didn't take his shirt off once, was getting so hopeful at the end! Good ep tho!"
Another added: "But his shirt stayed on throughout! T'aint right, t'aint proper."
Others were still impressed with Turner's acting prowess despite the limited skin on show, with one viewer tweeting: "WOW. JUST WOW. Give Aidan turner his Emmy already. #Poldark".
Another agreed: "Still reeling and can't sleep hours after watching #Poldark. I blame the brilliant performances - especially you Mr #AidanTurner."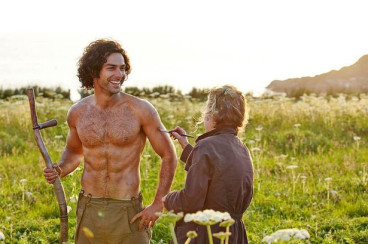 The episode saw Ross Poldark go on trial for his life after being accused of shipwrecking and plunder. The nail-biting episode also showed a crestfallen Poldark writes what could be his final letter to wife Demelza as writer Debbie Horsfield kept viewers on the edge of their seats as the stern-looking jury retired to consider their verdict.
Lucky for the former war captain – who was hauled behind bars during last week's episode after being set up by The Warleggans – he was hailed innocent of three counts. And that's definitely good news for his wife Demelza given that she announced she was pregnant earlier on in the episode. Phew!
Poldark continues next Sunday at 9pm on BBC1.
Twitter reaction to last night's episode: