Police arrest couple who fled and were wanted for the torture and murder of girl, 4
The little girl was found with burns in her extremities and with signs of battered child syndrome.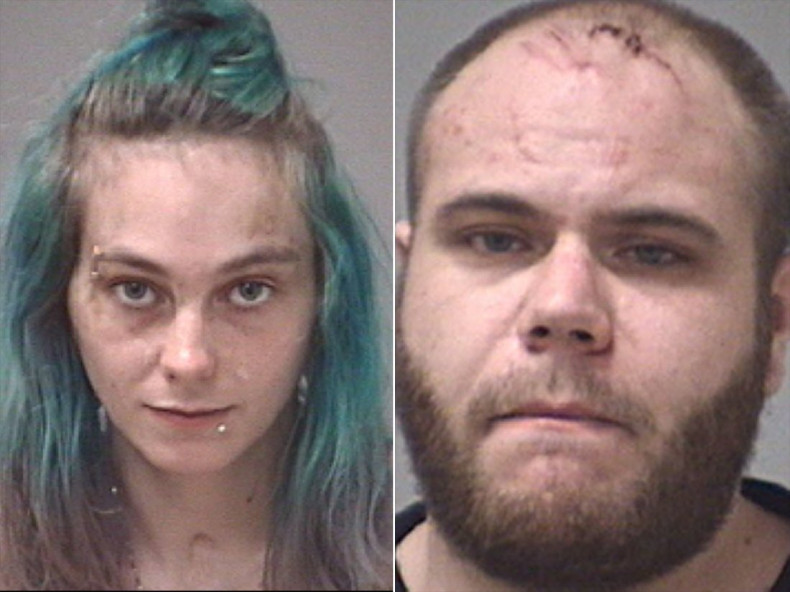 A Michigan couple who had fled and were wanted in connection with the death of a four-year-old girl have been arrested.
US Marshals caught up with 24-year-old Candice Diaz and her 28-year-old boyfriend Brad Fields near Lake Park, Georgia on Tuesday (9 January). The couple were wanted on charges of murder, second-degree murder, first-degree child abuse and torture.
Fields has also been charged as a habitual offender.
Gabby Barrett was found on New Year's Day hanging onto life at her Rawsonville Woods mobile home, WXYZ Detroit reported.
The four-year-old girl was pronounced dead shortly after arriving at St Joseph Mercy Hospital in Ann Arbor, Sumpter Township Police Department said.
The Washtenaw County medical Examiner's Office ruled on 3 January that Gabby's death was a homicide, with evidence of multiple traumatic injuries, including burns on her extremities. There were also signs of battered child syndrome, meaning Gabby had suffered multiple injuries in multiple places at different times.
Gabby's father Kyle Barrett said he never saw his ex harm their daughter. "Do I think she did it? To be honest with you, no. I think she had something to do with it but I think it was her boyfriend that actually abused them," he told reporters.
Before Diaz and Fields were found, Barrett said he wanted Diaz to turn herself in, adding: "I want justice for Gabby".
Diaz and Fields were taken to Lourdes County Jail. It is unclear whether either suspect has an attorney.
Barrett's family is raising funds on GoFundMe to pay for the little girl's funeral.