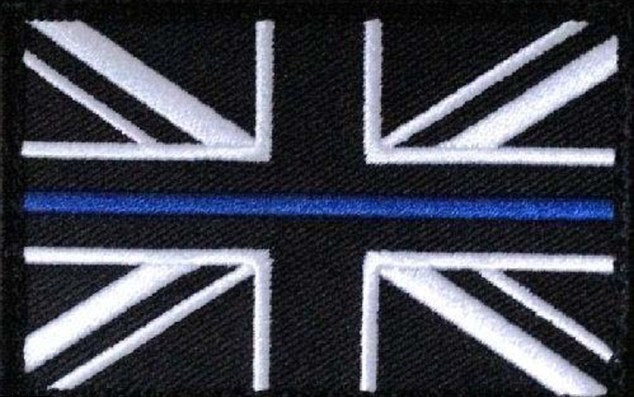 Police officers have been told they are not allowed to wear a black and white union jack badge in tribute to PC David Phillips for fear that it may cause 'offence'. PC Phillips, a father-of-two, was knocked down and killed by a stolen pick-up truck in Merseyside on Monday (5 October.) The 34-year-old was taken to hospital, but died a short time later. He was the first Merseyside police officer to be killed on duty since 1981.
Metropolitan Police officers wanted to wear the badges to honour their colleague, but were told the black and white Union flag with a 'thin blue line' through it, could upset 'some communities'.
Ken Marsh, chairman of the Met Police Federation constables' branch, revealed that the email was sent around the time of PC Phillips' death. "It told officers they couldn't wear it because it wasn't functional with regulations on police uniforms," he said. "The badge publicly demonstrates support for the families of fallen officers. However, there have been suggestions from a minority of senior officers that the badge could cause offence to some within certain communities.
"There is also consternation amongst some within the police hierarchy that the badge may be seen as some sort of political statement." Mr Marsh added: "I don't see any way it can be deemed sensitive. Every officer in the British police force is British."
However, earlier this week, Met Commissioner Sir Bernard Hogan-Howe said he had 'no issue' with his officers wearing the badge. Mr Howe made the comments at a ceremony he attended with Mr Marsh to mark the 30th anniversary of the murder of PC Keith Blakelock in Tottenham, north London.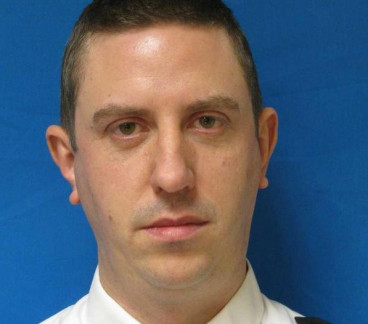 Scotland Yard said the thin blue line badge, which is produced by the Care of Police Survivors charity, could be worn with a supervisor's discretion, but its uniform policy still does not give formal permission for the badges to be worn.
According to the Daily Express, a Met spokesman said: "The Metropolitan Police Service has a dress code policy to clarify the dress standard expected from all staff, whether they are wearing uniform or plain clothes. That policy gives staff the choice to wear specified pins, badges and wristbands. Obviously supervisors are sensible to discretion to other items."
Officers are permitted to wear the Police Memorial Day Badge, the Royal British Legion's Remembrance Day poppy and the Help For Heroes badge or wristband.