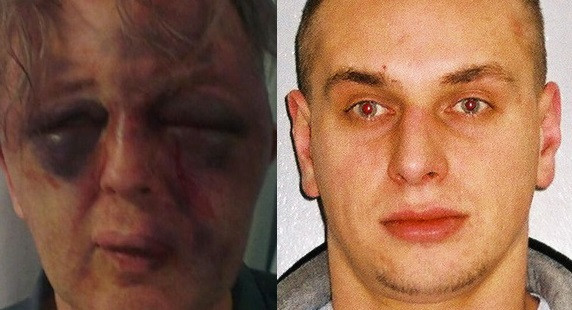 Police have released the name of a suspect wanted in connection with a violent aggravated burglary in south west London which left a man with "life-changing" injuries.
Oskar Pawlowichz, 29, is wanted in connection with the attack during a burglary at an address in Wimbledon which left the occupier Paul Kohler with serious facial injuries.
Metropolitan Police have released the name and image of Pawlowichz, a Polish national, as they hope to track him down in connection with the raid on the house on Kings Road on 11 August.
Two men have already been charged with GBH and aggravated burglary in connection with the incident. A 30-year-old man has also been arrested on suspicion of aggravated burglary and is currently in custody at a south London police station pending further investigation.
Det insp Dan O'Sullivan, of Merton Burglary Squad, said: "We are calling for members of the public, in particular the Polish community, to assist us in tracing Pawlowichz's whereabouts.
"We believe that he may make an attempt to flee from the UK to Poland, and at present we are in direct liaison with the Polish authorities, UK Borders Agency and Interpol and a co-ordinated effort to detain Pawlowichz is underway."
Pawlowichz is 6ft tall and described as of stocky build. He is bow-legged, walks with a limp and is known to have links to numerous areas in south London.
Kohler was attacked at his home after opening the door to three masked men on the evening of 11 August.
Once inside, one of the suspects violently assaulted him while two other suspects attempted to tie a 50-year-old woman who was at the address to a chair.
Kohler was taken to a south London hospital with multiple facial injuries and bruising to the body and limbs. He also underwent surgery for a fractured eye socket.
Two residents who were upstairs at the time of the incident were able to call 999. Police arrived at the address on Kings Road within minutes to arrest two of the suspected burglars.