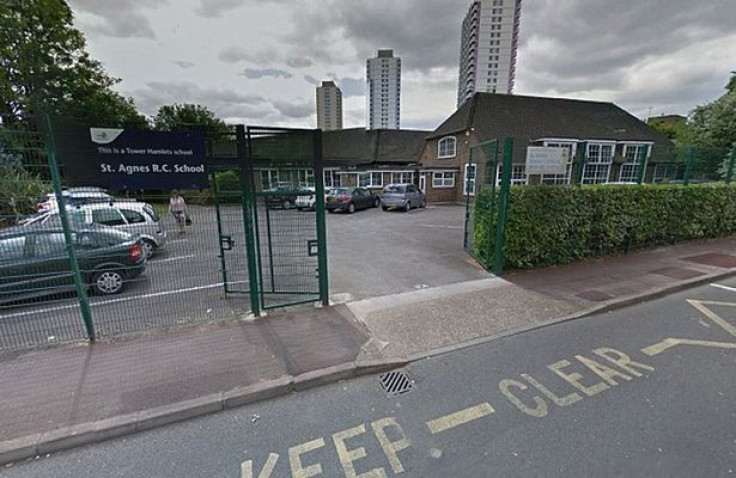 Police have launched a manhunt after the attempted abduction of a four-year-old boy. The boy was allegedly snatched by a male stranger near St Agnes Catholic Primary School in Bow, east London, at 3.10pm on Monday (19 September) shortly after leaving school.
The suspect reportedly carried the boy over his shoulder and ran from the scene. The boy's older brother managed to save him after chasing the suspect down the street. Running 'for his life' he caught up with the kidnapper, who dropped the boy and fled. The suspect and the boy are not thought to be known to one another, according to the Mail Online.
Writing on social media, the boy's grandmother said she was left 'shaking inside' and 'sick to her stomach' by the incident. She added that the child was saved by his brave older brother's 'fast actions'.
"A man picked him up, put him over his shoulder and ran down the road with him, my grandson gave chase and managed to pull him out of the man's arms," she said. "Keep hold of ur kids hands .. Everything happened so fast. Police measured where the man ran and it was 7 meters down the road."
According to the Mirror Online she said that the boy's other siblings had also witnessed the attempted kidnapping and have been left traumatized by the attack.
Police described the suspect as a black man, who was wearing a black baseball cap with blue writing on the side. He was also wearing a long thick gold chain and a blue t-shirt.
A Metropolitan Police spokesman said: "Police are investigating a report that a four-year-old boy in school uniform was the victim of an attempted kidnap near to St Agnes Primary School at 3.10pm on Monday. The boy was allegedly picked up by the suspect at the end of a school day. The suspect tried to make off with the boy before being confronted, dropping the child and leaving the scene.
"Safer neighbourhood officers have increased patrols in the area. Tower Hamlets Council and Police are reminding parents, staff and children to remain vigilant and to report anything they believe to be suspicious to the police by calling 101."
Extra police patrols have now been deployed around the area and staff and parents are being warned to be vigilant.