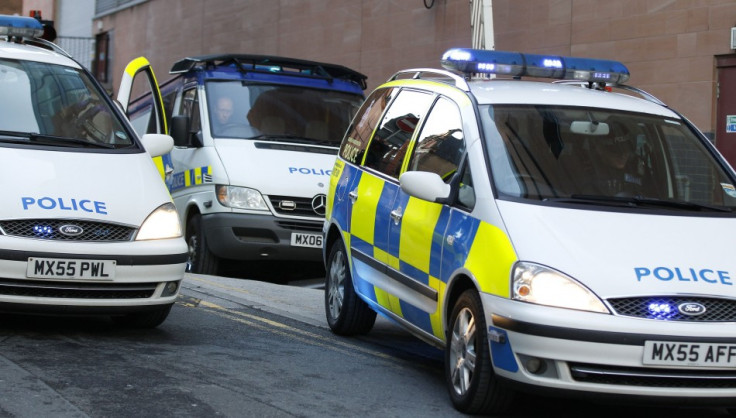 A Metropolitan Police officer is to be charged with racially abusing a suspect during the London summer riots, the Crown Prosecution Service (CPS) has said.
A review by the CPS found there is now "sufficient evidence" to prosecute PC Alex MacFarlane, who was allegedly recorded by the suspect on his mobile phone.
The footage, filmed by Mauro Demetrio , appears to show the officer saying to a 21-year-old black man: "The problem with you is you will always be a n****r, yeah? That's your problem."
It has now advised the Independent Police Complaints Commission (IPCC) to press charges.
It comes after a review was carried out following a decision by the CPS not to charge MacFarlane in January. The case was looked at again after Demetrio's lawyer complained.
Alison Saunders, chief prosecutor for London, said she had advised the Independent Police Complaints Commission to charge Pc MacFarlane despite the CPS's decision not to charge him in January.
"In March, the complainant's lawyers challenged that decision and, in accordance with standard CPS practice, Grace Ononiwu, Deputy Chief Crown Prosecutor for CPS London, directed that the case be reviewed by a more senior lawyer who was not previously involved.
"That review is now complete and the conclusion, based on all the evidence now available, is that there is sufficient evidence for a realistic prospect of conviction to charge Pc MacFarlane with a racially aggravated public order offence contrary to Section 4a of the Public Order Act 1986 and Section 31 of the Crime and Disorder Act 1998.
"When a review shows a previous decision not to prosecute is wrong, it is open to the CPS to rectify that error by bringing new proceedings.
"As chief crown prosecutor for London, I have taken the decision in this case that, as well as there being sufficient evidence for a realistic prospect of conviction, and a prosecution being in the public interest, a prosecution is necessary in order to maintain confidence in the criminal justice system.
"That is the test I must apply under the code for crown prosecutors when reinstituting a prosecution."
The CPAS announcement came as the police watchdog announced a review of a string of complaints about racism at the Metropolitan Police.
There are now 11 separate allegations under investigation, involving 10 police officers.