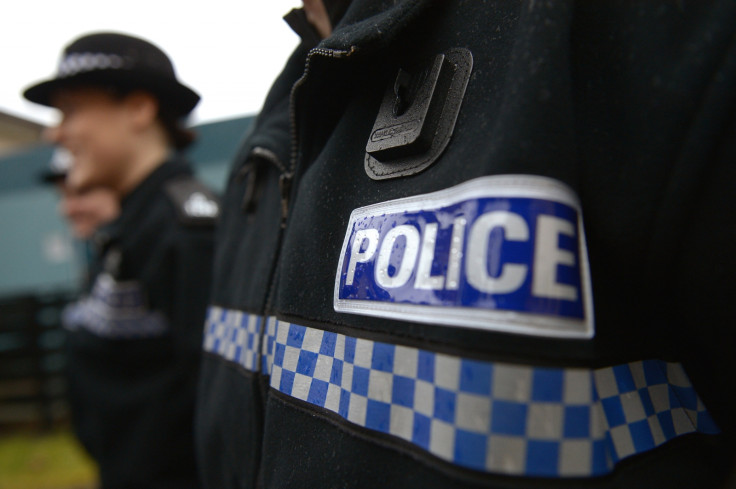 UK police paid a convicted child rapist almost £10,000 ($13,000) to spy on people – including suspected underage girls – at sex parties, it can now be reported.
The news comes after a complex operation that smashed a child sex ring in Newcastle ended with the convictions of 17 men and one woman, following a series of four trials that ran for more than two years.
The trials could not be reported until all were concluded over fears of prejudice.
Newcastle Crown Court was told Northumbria Police instructed the child rapist, who can only be identified as XY, to attend parties where they suspected underage girls would be intoxicated and sexually abused, a court heard.
The NSPCC said the police's decision to pay a child rapist and "plant him in the midst of vulnerable young girls" was one that "beggars belief".
But Northumbria Police chief constable Steve Ashman said he would "not rule out" using a convicted rapist to aid an investigation again.
The court heard that XY was recruited despite being convicted of drugging an underage girl and inviting another man to rape her after he had done so.
Years after his crime, XY was tasked by Northumbria Police to assist their investigation into a child sex ring in Newcastle in 2014.
Subsequent trials, which until now were unreportable, have heard girls were groomed by men who gave them cannabis, alcohol and the drug Mkat at parties. They were then manipulated into having sex.
Police said they found 278 victims. Over the course of four trials 20 young women gave evidence.
Those prosecuted were from the Bangladeshi, Pakistani, Indian, Iraqi, Iranian and Turkish communities and mainly British-born, with most living in the west end of Newcastle.
Arguments in court
The shocking information about XY came out during pre-trial hearings at the Newcastle Court, which attempted but failed to halt prosecutions against a number of men accused of a range of serious offences including drug dealing and sexually abusing girls.
During proceedings more than 20 prosecution and defence barristers were in court arguing whether the cases of more than 10 men should be thrown out.
Defending barristers argued that the public's confidence in the justice system would be undermined if the trials went ahead, given that the rapist XY had acted as an informant, known in the legal system as a Covert Human Intelligence Source, or "CHIS".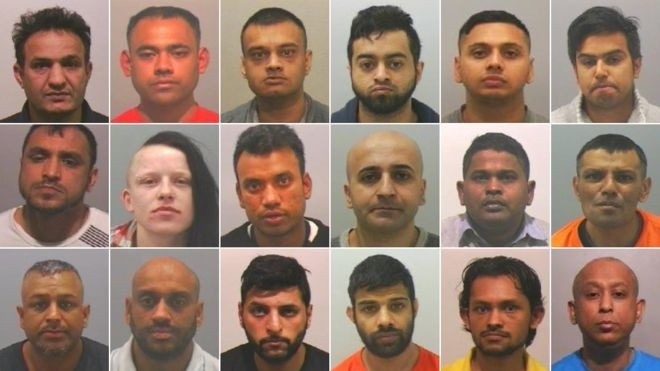 Robin Patton, representing one of the defendants, said XY was paid £9,680 over 21 months by Northumbria Police for informing.
Patton said police claimed they carried out a risk assessment, but that the "very next day" after he was recruited, XY was in court for a dishonesty offence.
After he was recruited, XY was arrested in September 2015 on suspicion of inciting sexual activity with a child after a teenage girl claimed a man approached her and made an indecent proposition.
The informant, who is on the Sex Offenders' Register, was later told he would face no action after he took part in an identity parade.
Patton said: "I have tried to think of convictions that make him less suitable to act as a CHIS in an operation of this sort... I have not been able to."
David Hislop QC, representing another defendant, said XY had 13 previous convictions, including 26 offences of dishonesty.
Clearly dishonest
During legal submissions, XY gave evidence to the court and made a series of allegations against the police, including claims of racism and that he was asked to plant drugs.
He claimed he was recruited because he acted as an informal taxi driver for some of the defendants and "had to make it look like I was their friend".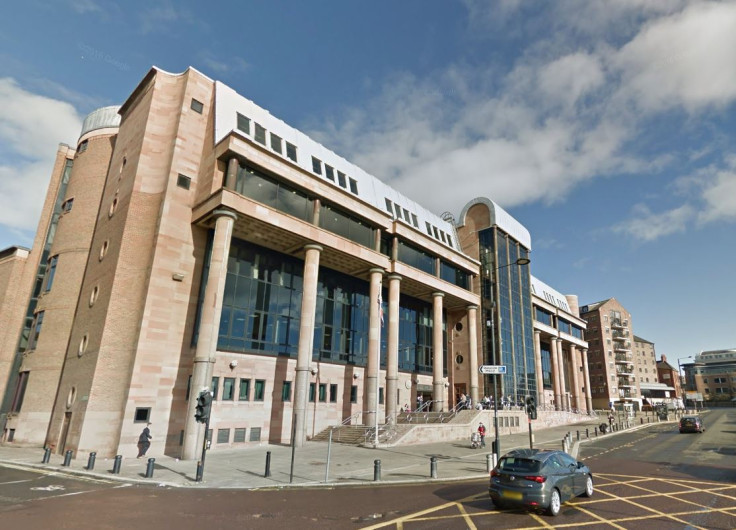 Judge Penny Moreland rejected his evidence in its entirety, describing it as "inherently unreliable" and "clearly dishonest".
Jon Brown, of the NSPCC, said: "We are appalled to learn that police paid a child rapist and planted him in the midst of vulnerable young girls. You just couldn't make it up.
"It beggars belief that it would ever have been considered, let alone approved, and serious questions must be asked about the force's approach to child sexual exploitation operations."
But Northumbria Police said the use of XY was a vital resource to secure convictions in the "the largest and most intricate series of operations the force has ever dealt with".
Chief Constable Steve Ashman added: "He was a convicted rapist and to some of us the thought of the police engaging with such a person and paying them for information may appear repugnant, however he proved he was in a position whereby he could, and did, alert police to situations which allowed them to prevent offending and provide safeguarding measures towards potential victims."
The police added XY was overseen by a by a senior police officer, and Northumbria Police's handling of the informant was the subject of an investigation by the Independent Police Complaints Commission.