Police pull over car in routine traffic stop and find 14 burritos stuffed with 25lbs of meth
Officers recover handgun and "substantial" amount of cash and make one arrest.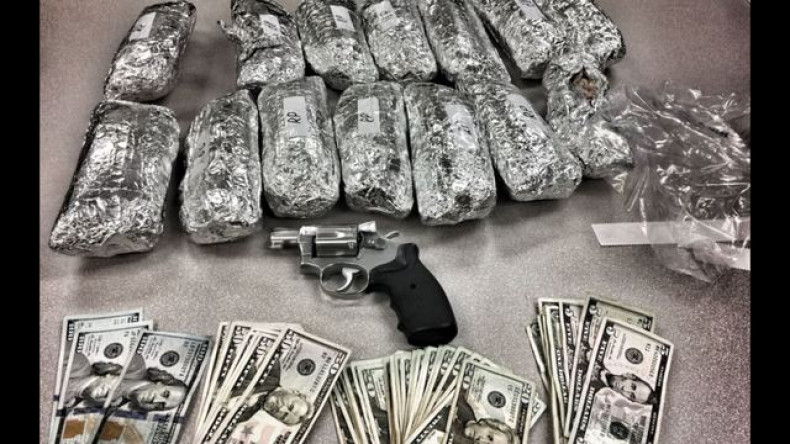 Los Angeles police have confiscated 14 burritos that packed quite a punch.
Officers pulled over a car in what they thought would be a routine traffic stop in Angelino Heights in the centre of the southern California city on Saturday evening (3 February).
When they started questioning the driver he got increasingly nervous, said the Los Angeles Police Department. Suspicious officers decided to search the whole vehicle and found a trash bag containing 14 foil-wrapped burritos which were stuffed with methamphetamine, or crystal meth, a class A drug.
Detectives estimated the haul weighed 25lbs. They also recovered a handgun and a "substantial" amount of cash from the car.
One man, who has not been named, was arrested at the scene on suspicion of transportation of narcotics.
Last month, Mexican police said it had uncovered a massive drugs cache that included the deadly synthetic opioid fentanyl, plus cocaine, heroin, and crystal meth near the US-Mexican border.
Officers pulled over a man driving a white SUV near Ensenada, north Mexico, because the vehicle did not have a front licence plate.
They found that the car was carrying a huge shipment of drugs - 100lbs of fentanyl, 914lbs of crystal meth, 88lbs of cocaine and 18.5lbs of heroin. The car was about 50 miles from the Mexican border.
US drug agencies say the rising use of opioids such as fentanyl, crystal meth, Carfentanil and their many offshoots continues to skyrocket.
Nationally, 33,000 Americans died of an overdose in 2015, more than double the number 10 years ago. Experts fear the number of drug deaths when last year's data is calculated will be higher.
In July, the White House's Commission on Combating Drug Addiction and the Opioid Crisis released an interim report asking President Donald Trump to declare the opioid epidemic a national health emergency.