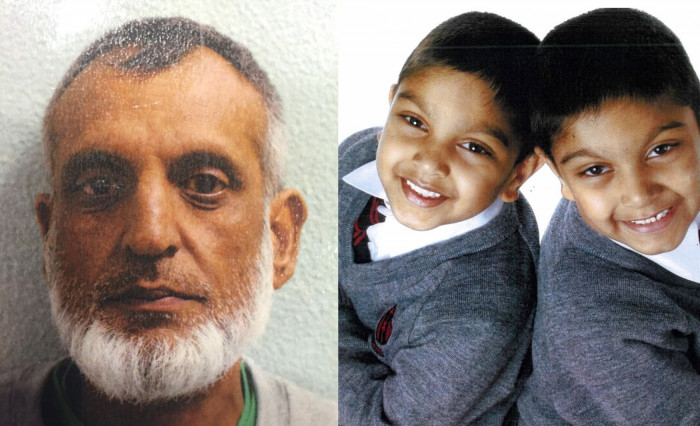 Police in London have issued an urgent appeal after a 54-year-old man disappeared along with his six-year-old twin boys. Fazal Hossenbux, of Croydon, south London, suffers from a number of health issues which have not been disclosed by the Metropolitan Police. He was last seen collecting his sons from a nursery in Thornton Heath, Croydon at 3.30pm BST on Tuesday (19 July).
Mr Hossenbux is known to frequent the Southend-on-Sea area. He is described as "Asian," with a grey beard and receding hair and is 1.67m (5ft 6in) tall. He is separated from the mother of the two boys but had permission to collect them from the nursery.

The Guardian is reporting that the mother expected Mr Hossenbux to take the twins to her house, but vanished.
A spokesman said: "Police are appealing for the public's help to find a man and his two children who are missing from Croydon. Fazal Hossenbux, 54, was last seen with his twin boys at 3.30pm on Tuesday at the children's nursery in the Thornton Heath area. His sons – Farden and Farhan Hossenbux – are six years old. Mr Hossenbux was said to know the Southend-on-Sea area quite well but it was not known whether he was heading there."
Anyone who thinks they have seen Mr Hossenbux or his sons, or has information as to their whereabouts, is asked to call the police on 101 or the Missing People helpline on 116 000.