Peruvian authorities have seized a record 6.5 tonnes of cocaine in a quiet coastal resort, which they claim traffickers planned to smuggle into Europe concealed as a coal consignment.
The cocaine was captured in a warehouse in Huanchaco, near the city of Trujillo in northern Peru, according to president Ollanta Humala.
It was packed into brick-sized packets, and glued inside chunks of coal, images provided by the government showed.
Agents with the US Drug Enforcement Administration co-operated with Peruvian police on a six-week surveillance operation before the raid.
Police are still examining the load, which they originally estimated to be half as large.
Seven Peruvians and two Mexicans were arrested in the raid.
"This is, without doubt, the most important blow to drug trafficking in the history of the republic," announced Humala.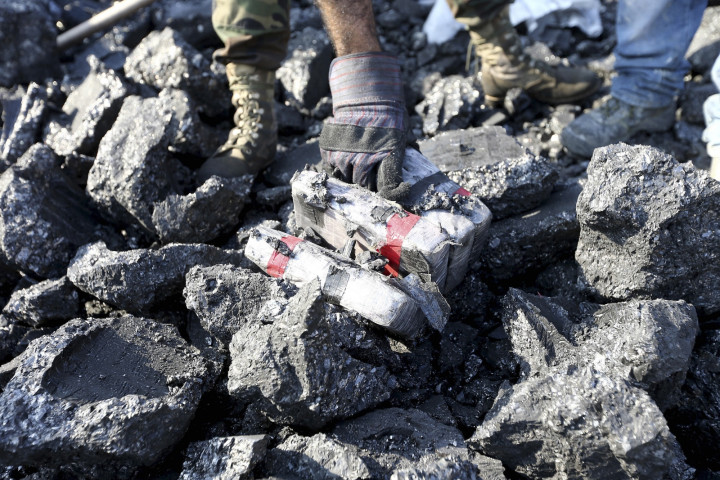 The companies linked to the planned smuggling operation have been exporting coal to Spain and Belgium since at least 2011, said police.
The suspects are likely to belong to a key global drug cartel, said interior minister Daniel Urresti.
According to the US and the UN, Peru is currently the world's largest grower of coca, the plant used to make cocaine.
Peru overtook Colombia as the world's main supplier of cocaine plants in 2012.
The haul is dwarfed though by 12 tonnes of the drug seized by Colombian authorities along the Mira River in 2005.