The law enforcement watchdog has criticised comments by Britain's top policeman that firearms officers need better legal protection to fire their weapons and should not fear prosecution.
In his final speech before stepping down as London's Metropolitan Police Commissioner, Sir Bernard Hogan-Howe complained that lengthy investigations after shooting incidents meant police officers would think twice before shooting anyone for fear of facing criminal charges.
His criticisms were linked to several high profile cases, including one in which an officer was acquitted of murder in 2015 for shooting an armed robber, 10 years after the incident.
He told the the Royal United Services Institute (RUSI): "We can't afford to have officers think twice because they fear the consequences of shooting someone. That's how they get shot, or the public gets hurt, or a criminal gets away with a gun."
But in a letter to the Times, chairwoman of the Independent Police Complaints Commission (IPCC), Dame Anne Owers, said that Hogan-Howe was relying on "myths and selective facts" about police shootings.
She rejected claims that proposals separating officers after shooting incidents led to their being treated as suspects and that it was an essential move to help gather evidence. Officers have been treated as witnesses in 21 of the 24 firearms investigations since 2010.
In another high profile case, the officer who fired the fatal shot that killed Jermaine Baker, in north London in December 2015 was arrested on suspicion of murder and has been on bail for over a year but it took months to get evidence from some of the officers, she said.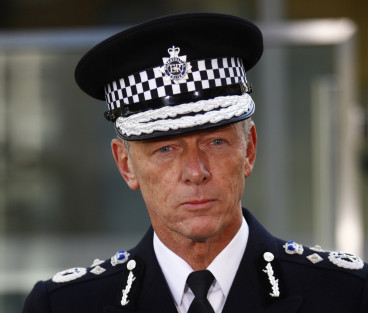 "Where police witnesses co-operate fully and early, we can complete our investigations much more quickly," Owers wrote, adding that it was "too easy" to say delays were the fault of the IPCC.
Daniel Machover, partner at law firm Hickman and Rose, with expertise in civil liberties and police legal issues, said that Hogan-Howe's request for more trust in firearms officers is "unwarranted" and that both the police and the IPCC needed to improve the way in which firearms incidents are handled.
In an emailed statement to IBTimes UK, he said if there were concerns shots may have been fired unlawfully, those involved must be tried in the criminal courts.
"Effective investigations require the IPCC to adopt the precautionary principle at the outset and treat each discharge of a firearm as a potential crime, with the ability to ratchet back as evidence is independently collected and assessed by the IPCC.
"Anything falling short of that sends the wrong message to firearms officers and the communities most affected by the deployment of armed police."