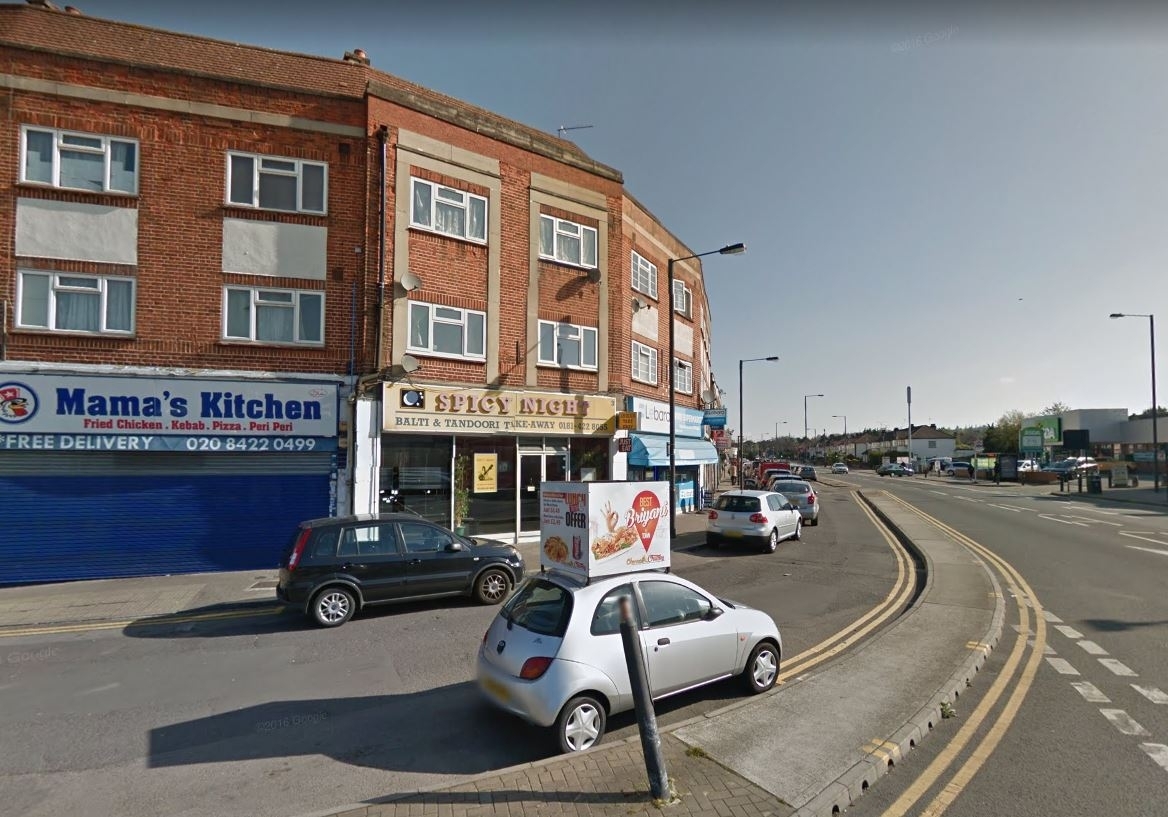 A Britain First supporter gave a Nazi salute and shouted "white power" before driving his van at a curry house owner, a court has heard.
Polish-born Marek Zakrocki, 48, aimed his white van at Kamal Ahmed and tried to pin him against Spicy Nights restaurant in Harrow, North London, on 23 June.
He was heard saying at the scene: "I'm going to kill a Muslim. I'm doing it for Britain. This is how I'm going to help the country. You people cannot do anything."
The incident came on the anniversary of the Brexit vote and just four days after a suspected terror attack near Finsbury Park Mosque left a Muslim worshipper dead.
Zakrocki pleaded guilty to dangerous driving at the Old Bailey on Monday (4 December).
He also admitted beating his wife during an incident that occurred earlier the same day.
Further charges of attempting to cause grievous bodily harm and having a knife in Northolt Road, Harrow, were ordered to lie on file.
"Mr Zakrocki had plainly, during the course of that afternoon, had far too much to drink," prosecutor Denis Barry told the court, as reported by Press Association.
"During the course of that evening he assaulted his wife, drove off in his work vehicle, insulted a series of passers-by and then drove his vehicle at the owner of a curry house, breaking the window of the curry house.
"It's plain that his conduct is very likely to have been motivated by his views about our diverse society."
Describing the incident in front of the curry house, Barry said Ahmed's brother Taj had confronted the defendant when he blocked the road outside Spicy Nights with his van and started shouting at a Somalian woman.
Barry continued: "The defendant went into the van. He then started the engine and mounted the pavement, twice making contact with the front of the restaurant. It's clear he wasn't driving all that fast.
"The prosecution case that is supported by everything else Mr Zakrocki had done during the course of the day is that he wasn't only aiming at the restaurant, he was aiming at Mr Ahmed."
Jonathan Lennon, defending, said Zakrocki had "not intended to kill anybody".
CCTV cameras captured Zakrocki making Nazi salutes and shouting "white power" before driving at Ahmed.
After being arrested by armed police, officers found a Nazi coin in his pocket and Britain First magazines at his Harrow home.
Barry said Zakrocki had in the past donated money to the anti-Islam group, which was thrust into the headlines last week when US President Donald Trump shared controversial anti-Islam videos tweeted by its deputy leader Jayda Fransen.
The group, made up of former members of the British National Party, has been branded far-right, racist and a front for Islamophobic fascists by its critics – all terms denied by leaders Paul Golding and Fransen.
Zakrocki, of Harrow, is due to be sentenced later on Monday (4 December).