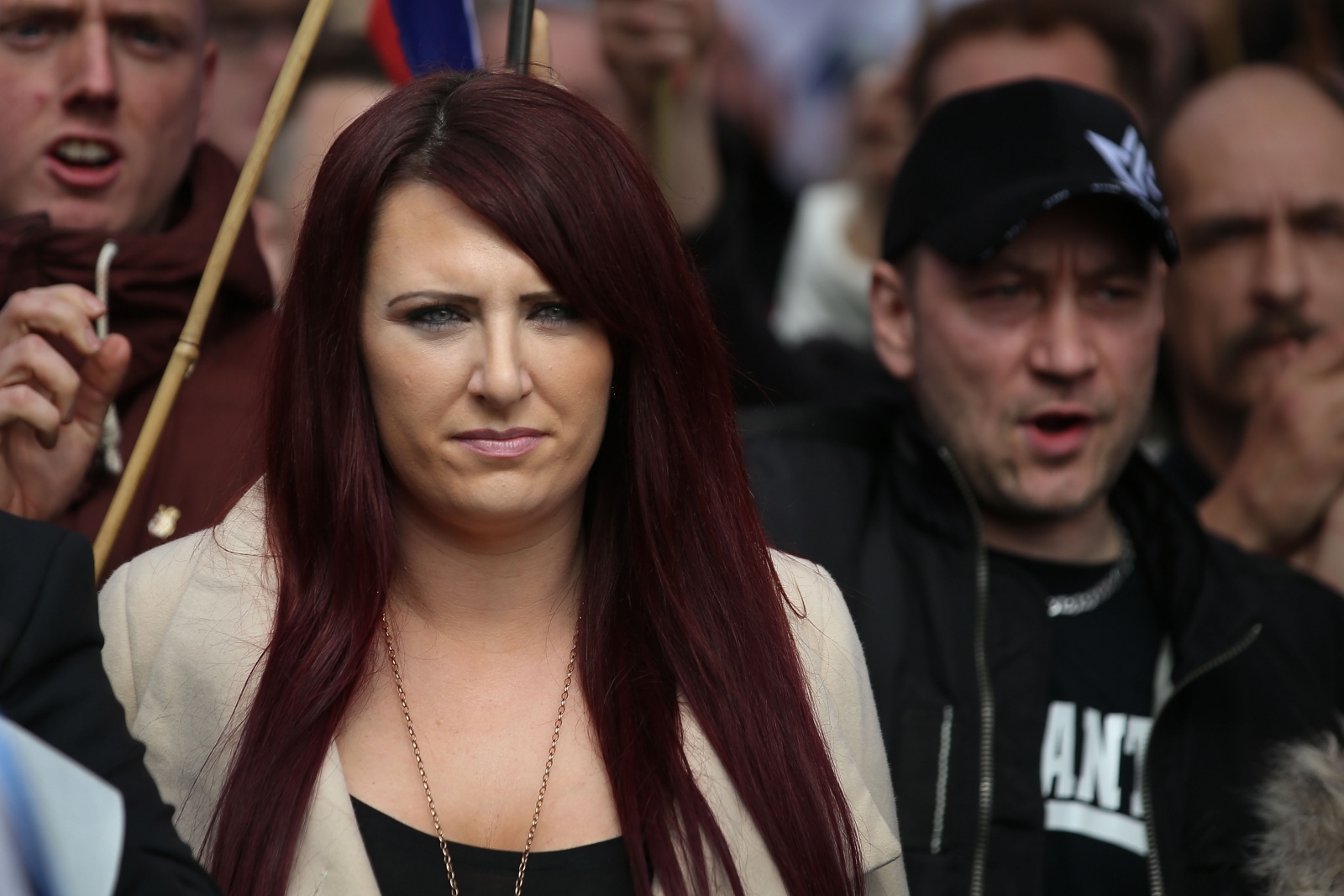 Twitter has declined to answer questions about the personal – verified – account of Jayda Fransen, the deputy leader of Britain First – a far-right fringe group defined by Islamophobia.
Fransen, 31, who is facing charges in Northern Ireland over an anti-Islam speech given in Belfast in August, hit the headlines this week (29 November) after the president of the United States, Donald Trump, retweeted a number of unverified videos she posted to the platform.
The first was titled "Muslim migrant beats up Dutch boy on crutches", the second "Muslim Destroys a Statue of Virgin Mary!" and the third "Islamist mob pushes teenage boy off roof and beats him to death."
The controversial retweets were widely-condemned by political figures and social media users alike.
The White House said that it didn't matter if the videos were even real, because "the threat is real."

In response, UK Prime Minister Theresa May personally slammed Britain First for spreading "hateful narratives which peddle lies and stoke tensions."
Trump later attempted to respond to the PM online, but tagged the wrong Theresa May. The next day, the PM hit back: "I am very clear that retweeting Britain First was the wrong thing to do."
As British MPs called for Trump's Twitter profile to be deleted, the platform at the centre of the controversy chose not to answer burning questions about why Fransen remains verified, and if any action would - or could - be taken against the US president's personal account.

Until this month, far-right activists posing as journalists and white nationalists linked to Nazi rallies in America had been granted relative freedom to espouse their views to millions.
That changed in mid-November when the website faced a backlash for verifying Jason Kessler, the man who spearheaded the protests in Charlottesville that descended into alt-right chaos.
In a move to curb the critics, Twitter pledged to take action. And it did – against a small group of outspoken individuals including Tommy Robinson, Laura Loomer and Richard Spencer.
It did not delete targeted accounts, but instead removed their verified badges – the little blue tick mark that is often perceived (wrongly, the firm said) as a stamp of approval; of corporate endorsement.
In an updated terms and conditions, Twitter said it would take action against accounts found to be "promoting hate or violence and inciting or engaging in harassment" and those spreading "violent, gruesome, shocking, or disturbing imagery."
Post murder video, however, and Fransen's tick remains.
Britain First, known in the UK as an extremist group, spewed from the ashes of the British National Party (BNP), a now-extinct political entity notorious for stances of fascism and homophobia.
Led by ex-BNP man and convict Paul Golding, Britain First has no elected representatives. Golding, known for conducting so-called "Mosque invasions", is also verified on Twitter.
When contacted by IBTimes UK, Twitter's PR team declined to make a spokesperson available for comment on the record. "We've no further comment," it said when pressed.
The website was asked if Fransen's account was currently under review for posting the unverified content on its platform that could have potentially been viewed as inciting hatred.

What it offered in response was a canned quote from its help centre. The statement said: "We take action against content that violates our terms of service, as appropriate.
"As our help centre notes: 'To help ensure people have an opportunity to see every side of an issue, there may be the rare occasion when we allow controversial content or behaviour which may otherwise violate our rules to remain on our service because we believe there is a legitimate public interest in its availability. Each situation is evaluated on a case by case basis.'"
It added that it was continuing to conduct "a comprehensive review our verification policies" but did not elaborate on a timescale for when any future changes would likely roll out.
Meanwhile, the upper-echelon of Britain First – especially after being noticed by the commander in chief of America – continued to avidly tweet to their thousands of followers.
"Muslim Migrant Sets German Girl's Hair on Fire on Subway!" read one video title from Golding, tweeted Wednesday. "Children Mutilated During Islamic Festival of Ashura!" stated another.