'Let El Chapo pay for the wall': Ted Cruz says Mexican drug lord should foot bill for Trump's wall
Republican Texas senator's proposal comes as funding for US-Mexico border wall remains unclear.
Ted Cruz has said money seized from the notorious Mexican drug lord Joaquin "El Chapo" Guzman should be used to pay for President Donald Trump's southern border wall.
The Republican Texas senator put forward the proposal on Tuesday (25 April) as part of his EL CHAPO bill, which has been presented to congress.
The bill, which stands for Ensuring Lawful Collection of Hidden Assets to Provide Order, seeks to use the $14bn (£10bn, €12.8bn) of assets sought by US prosecutors from Guzman for border security.
"Fourteen billion dollars will go a long way toward building a wall that will keep Americans safe and hinder the illegal flow of drugs, weapons, and individuals across our southern border," Senator Cruz said.
"Ensuring the safety and security of Texans is one of my top priorities. We must also be mindful of the impact on the federal budget.
"By leveraging any criminally forfeited assets of El Chapo and his ilk, we can offset the wall's cost and make meaningful progress toward achieving President Trump's stated border security objectives."
The proposal received backing from fellow Republican Newt Gingrich, the former Speaker of the House, who tweeted: "Ted Cruz is exactly right to focus on confiscating Mexican drug money to pay for the wall. What a grand and fitting irony."
Cruz's proposal comes about three months after Guzman was extradited from Mexico to the US on charges of operating an international, multi-billion dollar criminal enterprise.
He is said to have been the head of an illegal drug empire that laundered billions of dollars and oversaw murders and kidnappings. The drug lord is currently being held at a high-security prison in Manhattan having twice escaped from jail in Mexico.
The proposal to use money confiscated from Guzman and other drug cartels appeared to be welcomed by officials in Mexico when it was mooted earlier this year by White House officials.
President Trump repeatedly promised during the election campaign to build a wall along the 2,000 mile US-Mexico border to stem the flow of illegal immigrants and smugglers – adding that it would be paid for by Mexico.
He claimed the wall would cost $12bn, but other estimates put the price tag as high as $21bn.
When the US President moved into the White House, he said the wall may initially require US taxpayers' money to fund its construction, but that the cost would be recuperated from Mexico at a later stage.
Mexico's president, Enrique Pena Nieto, has repeatedly said his country will not pay for the wall.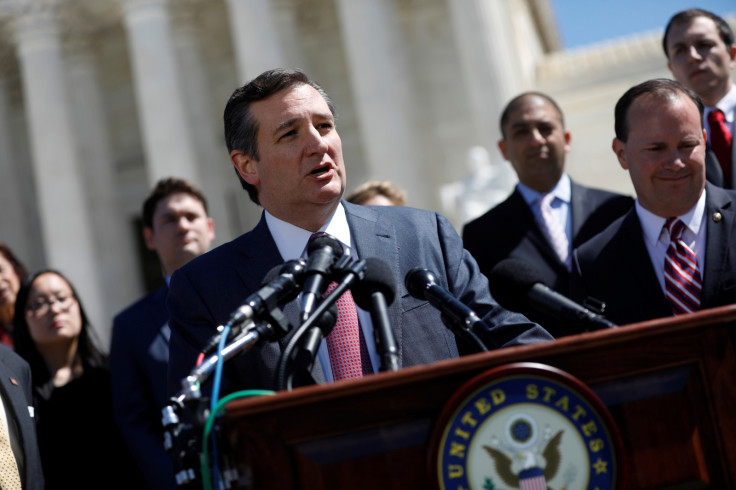 © Copyright IBTimes 2023. All rights reserved.