Poll shows Donald Trump grabbing the lead after month of pain
Sex scandals left behind as Republican edges ahead following fresh Clinton email controversy.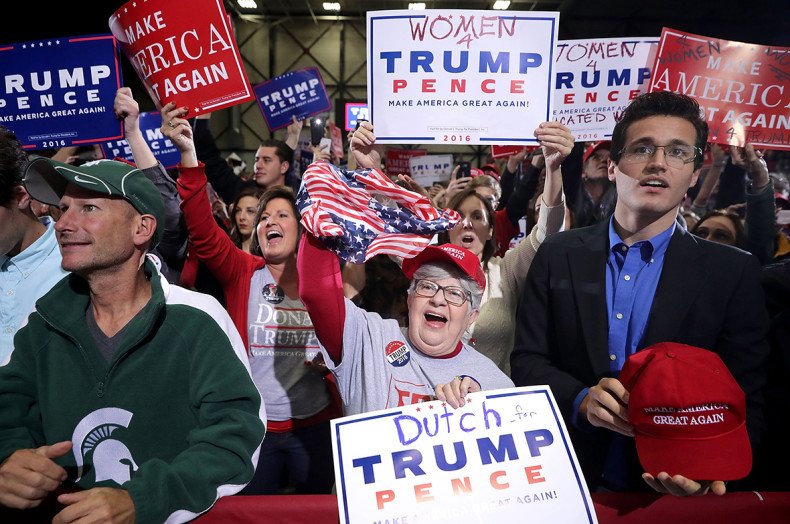 After months of lagging behind in national polls Donald Trump has regained the lead in the 2016 election, according to new numbers.
The Republican is edging out Democratic rival Hillary Clinton by 1% in ABC/Wash Post tracking poll data. "Strong enthusiasm for Hillary Clinton has ebbed since the renewal of the FBI's email investigation," the pollsters found.
The poll sampled voter sentiment over the weekend from 27 October to 30 October. This gauged the impact of the fallout from a controversial letter FBI Director James Comey sent government officials on Friday (28 October).
Voters' strong enthusiasm for Clinton waned by 7% — particularly over the weekend after Comey's letter.
In the letter Comey said the FBI may have discovered more emails linked to the recent investigation of Democratic Clinton's use of a private server for her work as Secretary of State. He had closed the investigation in July without pressing charges.
This is the first time Trump has been ahead in this kind of national poll in months. Throughout October the Repubican candidate was dogged by accusations of sexual assault made by 11 women, along with tapes of him making derogatory comments about women. This led Clinton to consistently have a 3% edge.
The FBI has obtained a warrant to review the emails and is checking the contents to see if they are duplicates of those already investigated or whether they contain new information.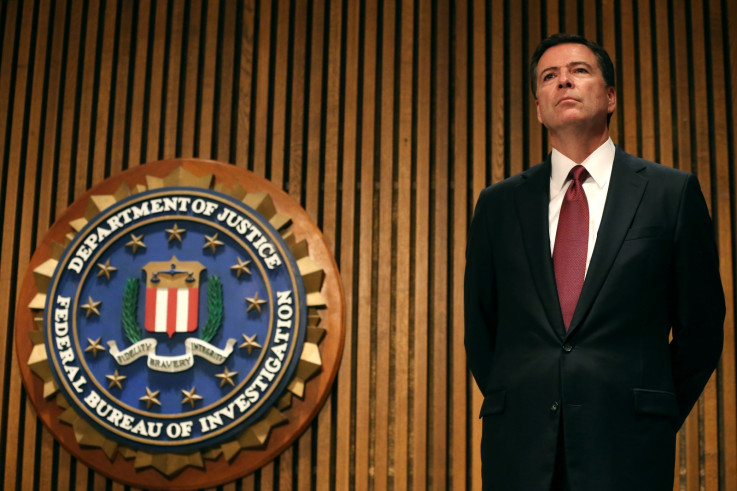 The FBI is currently managed by James Comey (pictured)
Mark Wilson/Getty Images
This has given Trump fresh ammunition to pummel Clinton with. "This is the biggest scandal since Watergate," Trump told a rally in Warren, Michigan, Monday (31 October). Watergate was a scandal that implicated Republican President Richard Nixon in a break-in and phone tapping of the Democratic National Committee's headquarters in Washington in 1972.
"As you know, the FBI has reopened this investigation into Hillary Clinton," Trump said, "and has discovered another 650,000 emails." It is not yet known how many of these emails are connected to Clinton's use of a private server, but estimates put the number in the thousands. They are currently being looked at by the FBI.
"Hillary is the one who sent and received classified information on an insecure server, putting the safety of the American people under threat," Trump said in Warren. "She's got nobody to blame but herself."