Pope Francis has ruled that priests will be able to absolve the "sin" of abortion in an official document published on 21 November.
The provision extends a temporary measure he had put in place in 2016, in occasion of the Extraordinary Jubilee of Mercy, and will officially amend the canonical law, which states in Canon 1398 that those who commit or facilitate an abortion should be excommunicated.
"I henceforth grant to all priests, in virtue of their ministry, the faculty to absolve those who have committed the sin of procured abortion," the Pope wrote, while also noting that abortion remains a "grave sin" as it "puts an end to an innocent life".
"In the same way, however, I can and must state that there is no sin that God's mercy cannot reach and wipe away when it finds a repentant heart seeking to be reconciled with the Father. May every priest, therefore, be a guide, support and comfort to penitents on this journey of special reconciliation," he added.
The message took the form of an apostolic letter, an official document redacted by the Pope, which is available in eight languages. It is titled Mercy and Peace – a reference to a sentence used by Saint Augustine in recounting Jesus' meeting with the woman taken in adultery. Pope Francis used the sentence as the basis of his discussion of faith, commiseration and forgiveness, setting out the priorities for the Catholic community in the coming year.
"Our world continues to create new forms of spiritual and material poverty that assault human dignity," he wrote, with references to people who are unemployed or not receiving a sufficient salary, refugees and homeless, and those experiencing discrimination on account of their faith, race or social status. "In the face of such attacks [to human dignity], Christian mercy responds above all with vigilance and solidarity," he urged.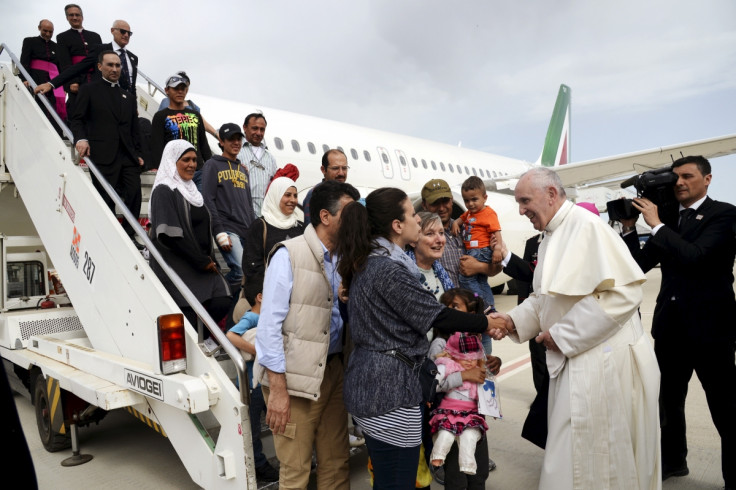 The Pope's message comes at a time where women's reproductive rights are still limited in Catholic countries like the Republic of Ireland or Poland, and the election of Donald Trump as US president cast fears over reproductive rights in the US.
The United Nations calculated – in September 2016 – that around 40% of the world's population lives in countries with restrictive abortion laws. "Prohibition does not reduce the need and the number of abortions, it merely increases the risks to the health and life of women and girls who resort to unsafe and illegal services," the UN experts said.
Since the beginning of his papacy in 2013, Pope Francis has made some progress in attenuating the Catholic doctrine's condemnation of issues such as divorce, homosexuality and women's reproductive rights. At the same time, he has remained staunchly traditional on other positions, such as gay marriage and the possibility of female priesthood.