The newly elected Pope Francis will meet his predecessor, Joseph Aloisius Ratzinger (formerly Pope Benedict XVI) next weekend. The meeting, a lunch date scheduled for Saturday 23 March at the papal retreat at the Castel Gandolfo, will be the first time a reigning and former Catholic leader have met.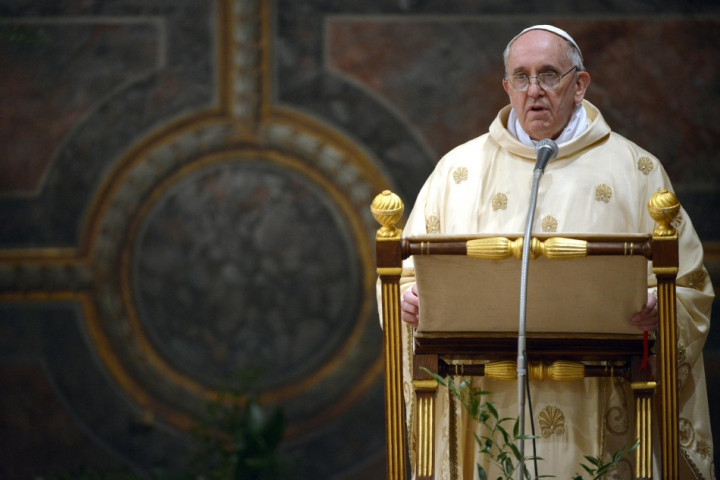 A statement from the Vatican said the two popes will meet to discuss private matters, which will not be revealed to the media. However, the meeting itself is likely to have an important bearing on how Pope Francis carries forward the work of Benedict, who was elected to the Papacy in 2005.
The former pope created history last month when he announced his retirement. The 85-year-old became the first pope in 600 years to resign from office and has been careful to stay away from the public eye since. In addition, he has also stated he will not involve himself with the present administration of the Catholic Church.
There were rumours Benedict had an informal hand in guiding the papal enclave in their selection of Jorge Bergoglio, from Buenos Aires, who assumed the holy office as the first Latin American pontiff. The reports were dismissed by sources within Benedict's camp but, if true, would explain this meeting.
Why Francis?
Meanwhile, in his first session with the world's media, Pope Francis revealed the rationale behind his chosen name. The Argentine national said he was inspired by the work of St Francis of Assisi and his own desire to help poverty-stricken peoples.
"Right away, with regard to the poor, I thought of St. Francis of Assisi, then I thought of war," he told assembled journalists, "Francis loved peace and that is how the name came to me."
First Meeting with Media
Pope Francis's first meeting with the world's media focused on his goals for the Catholic Church. The new pope said he wanted his church to work to help the world's poor. The conversation was conducted in Spanish, largely because most of the reporters were from Latin America.
The pope also urged media organisations across the world to work with the Vatican rather than against it. He drew parallels, saying both wanted "truth, beauty and goodness".
He finished the meeting by blessing the assembled journalists, acknowledging that not all were Catholics but all were "children of God".