Is Pope Francis Sick? Pontiff Cancels Third Appointment in One Month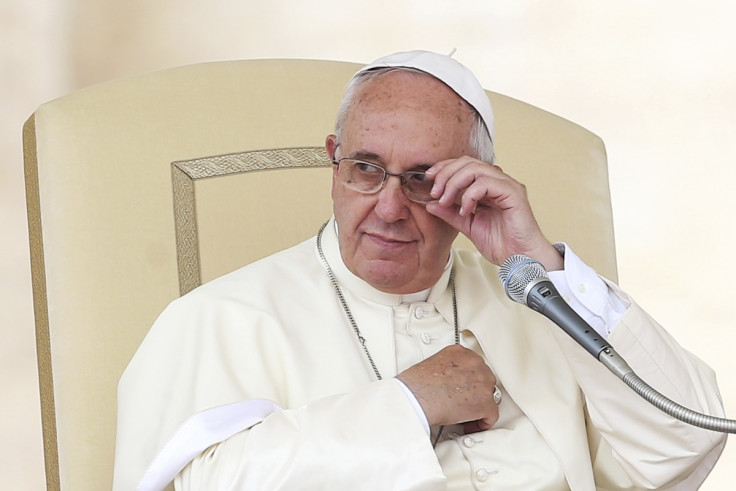 Pope Francis has scrapped another visit - this time to a Rome hospital - because of a "sudden indisposition", prompting concerns about his health.
In a short statement, the Vatican said the 77-year-old pontiff would be unable to visit Gemelli Hospital in Rome "because of a sudden ailment". Jesuit Father Federico Lombardi, a Vatican spokesman, declined to give more information, but said there was "no reason for concern over the health of the pope".
The Argentine pontiff has cancelled a number of engagements over the past few weeks due to minor ailments. He postponed the planned appointment at Gemelli because he was "very tired" and decided to stay home at the last minute.
Earlier on Friday he had given his daily mass at Santa Marta in the Vatican, and held a series of audiences.
People had already flocked to the hospital to greet the pope when the Vatican issued the statement. Angelo Scola, cardinal of Milan, visit the hospital in the pontiff's place, observed mass and read the Pope's homily. "I am sure I act for the hearts and minds of us all when I send a warm embrace to Pope Francis. May he overcome this indisposition quickly," Scola said.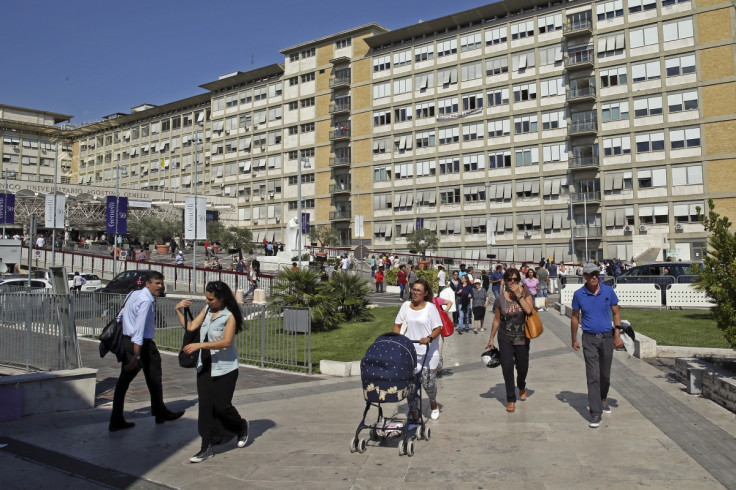 People leave Gemelli hospital after Pope Francis cancelled his visit in Rome
Reuters
The pope, who suffers from sciatica or leg pain caused by a pinched nerve, has cancelled at least four appointments in the past seven months. He withdrew from a procession through the streets of Rome last week and cancelled another appointment the week before due to a slight fever.
He subsequently made a number of public appearances during which he seemed to be in good health. The Argentine pope had part of one lung removed when he was a teenager because of an infection.
The Vatican announced on 14 June that during the month of July all popular Wednesday audiences in July would be suspended, along with the daily mass at the Casa Santa Marta, where he lives.
Veteran Vatican correspondent Edward Pointin noticed that since his election in March 2013, the Pope has kept up "a punishing schedule of engagements". "His heavy workload appears to be taking its toll as he has shown increasing signs of fatigue, cancelling an increasing number of planned meetings at the last minute and contracting minor illnesses," he said.
Unlike his predecessors John Paul II and Benedict XVI, Francis will not be spending the summer holidays in Castel Gandolfo outside Rome, but will instead be working from his offices in the Vatican.
The pope seems to be aware of his failing health. During a visit to the Sant Egidio charity in Rome's Trastevere neighbourhood, the pope asked the crowds to pray for him. "My work is unhealthy, extraordinary work and I need prayer," he said.
He also ditched the bullet-proof Popemobile, an armoured vehicle introduced after the 1981 assassination attempt on John Paul II to protect the pontiff from potential attacks, saying that the glass "sardine can" keeps him away from people.
"It is true that anything could happen, but let's face it, at my age I don't have much to lose," he told a Spanish newspaper.
© Copyright IBTimes 2023. All rights reserved.