Pope Francis surprises Spanish transgender man with phone call and Vatican invitation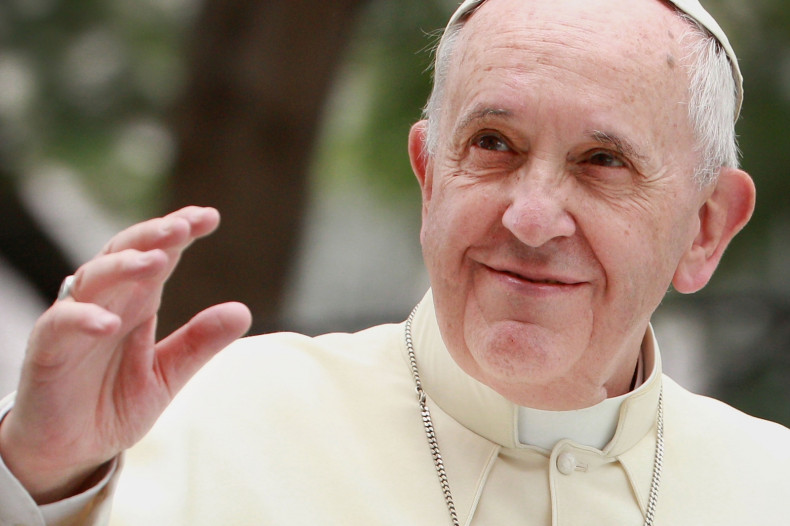 A transgender man who told Pope Francis of his personal struggle with his identity was stunned to receive a call from the leader of the Roman Catholic Church himself.
In the latest case of the Pope contacting members of his flock out of the blue, a Spanish man who underwent gender realignment surgery found himself speaking with his spiritual shepherd and also attending the Vatican for a private meeting.
It happened to practising Catholic Diego Neria Lejárraga, 48, after he wrote to the Pope having grappled for years with feelings that he was a man trapped inside a woman's body.
Contributing to the office worker's torment was the extremely traditional culture of his home town, Plasencia, which meant he felt unable to undergo a sex change to become a man until after his mother was dead, in order to spare her feelings.
Responding to the story, Pope Francis told Lejárraga: "God loves all his children as they are and you are a son of God and the Church loves you and accepts you as you are."
The message of hope bowled over Lejárraga when it came down the phone line, while he was in a street in Seville. Without warning, a call from a withheld number flashed up on his mobile and he answered having nearly decided to reject it.
There was another surprise in store, as Pope Francis invited Lejárraga to come to the Vatican for a personal meeting and even offered to pay for it.
Recounting the call, the Spaniard said the Pope asked him "A weekend will be better for you, right?" But what happened behind closed doors will stay secret, Lejárraga insisted.
"I won't say anything about the meeting, it's a secret between us that I will never reveal," he said. "I was happy with the meeting: it was a unique experience."
Pope Francis' easy-going demeanour has gained fans and plaudits for the leader of the world's billion-plus Catholics. But controversy has been stirred among traditionalists within the Church, who are uncomfortable with the Argentinian's apparent readiness to play fast and loose with elements of doctrine.