Pope Francis turns 80: Find out how to send your personal birthday wishes to the leader of the Catholic Church
Born in Argentina he went on to become the first Latin-American cardinal to be appointed to the papacy.
Pope Francis celebrates his 80th birthday on Saturday, 17 December. The 266th head of the Catholic Church is recognised as one of the most liberal, forward thinking leaders since being elected to the position in 2013.
Born in Argentina as Jorge Mario Bergoglio, Francis went on to become the first Latin-American cardinal to be appointed to the papacy and during his tenure he has worked to bring about positive change in terms of religion, social, environmental and political issues.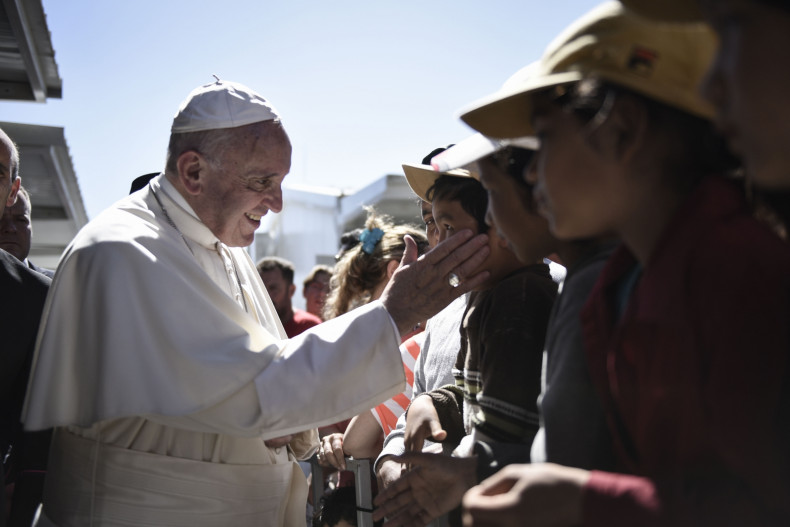 He increased accountability of those involved in sex abuse scandals within the Church and made efforts to improve relations with leaders of other religions. He has been vocal about issues like climate change, denounced human trafficking, encouraged parishes to welcome migrants and has welcomed members of the LGBTinto the church.
Francis became the first pope to include women in the "washing of the feet" tradition and despite the Church having a strong "anti-abortion" stand he has allowed priests to offer forgiveness to women who have had the procedure.
Earlier this year, a poll conducted by WIN/Gallup International named him the "world's most popular leader, 11 points ahead of his closest rival US President Barack Obama.
On the occasion of his 80<sup>th birthday, the Vatican is allowing well-wishers to send the pontiff their birthday greetings through a series of email addresses. The ids have been made in eight different languages and those on Twitter can also use the hashtag #Pontifex80 to send him tweets on his special day.
Below are the list of email addresses to which you can send your wishes:
English: PopeFrancis80@vatican.va
Latin: Papafranciscus80@vatican.va
Italian: PapaFrancesco80@vatican.va
Spanish and Portuguese: PapaFrancisco80@vatican.va
French: PapeFrancois80@vatican.va
German: PapstFranziskus80@vatican.va
Polish: PapiezFranciszek80@vatican.va