Venezuela extends closure of its borders with Colombia and Brazil for 72 hours amid cash crunch
The development follows President Maduro's drive to fight what he calls criminals hoarding 100-bolivar banknotes.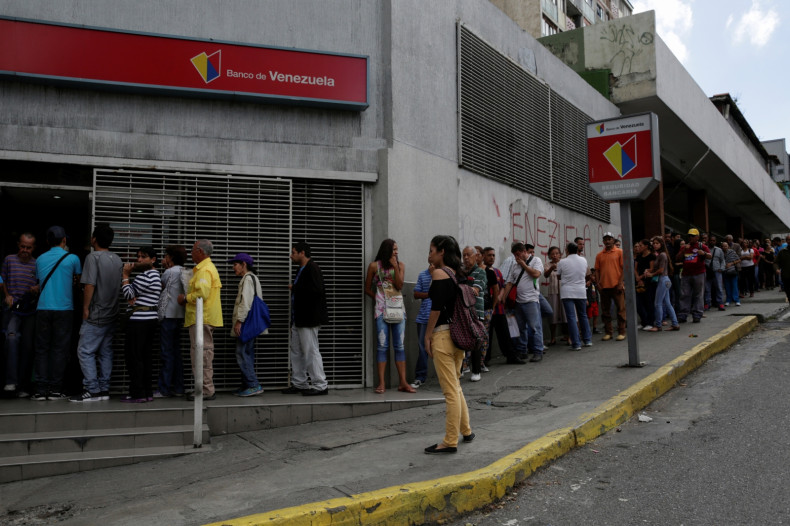 Venezuela has extended its border closing with Colombia and Brazil for another 72 hours amid cash crunch. The closure that was introduced by President Nicolas Maduro on 12 December will now last until Sunday (18 December), AFP reported.
The latest step is a part of the drive to fight what the president calls criminals hoarding 100-bolivar banknotes. The decision comes at a time when the country is strugglling to cope up with the ban of 100-bolivar notes – worth just 2 or 3 US cents – which were withdrawn from circulation on 11 December to curb black money and smuggling.
According to a Reuters report, the new notes in exchange of the old ones were expected to be phased into the country's economy on Thursday only, but they still have not made their way. Although President Maduro said that new higher-denomination currencies introduced in exchange of old notes were ready, but in a weird twist, cash machines continued to give out 100-bolivar notes only, leaving people frustrated in the inflation-wrought country.
The president gave shock to the crisis-hit Venezuelans on Sunday when he announced that the government will pull its largest notes from circulation in the coming days. He said that the flow of 100-bolivar notes will be stopped on Wednesday and Venezuelans will be given 10 days to exchange notes at the central bank.
According to him, the move was important to fight smuggling and deal with the chronic shortage of food and other basic items in the country. However, economists have said the measure was economically nonsensical and would do nothing to tackle deep economic imbalances and excessive money printing in the country.
Reports suggested that a number of Venezuelans, already subject to long lines for flour, rice or bread amid biting shortages, have raged at Maduro's step, which further complicates their lives ahead of Christmas.
Some people have even abused the president and written insults to Maduro on the old notes. The opposition-led National Assembly also demonstrated against him and the measure and held posters that compared Maduro's Socialist Party with the 100-bolivar bill, adding the line: "Nobody wants them."