Pope Francis preached a message of forgiveness to a huge crowd in his first public Mass in Myanmar, a predominantly Buddhist nation. He urged the country's long-suffering ethnic minorities to resist the temptation to exact revenge for the hurt they have endured, a reference to the decades of conflicts between Myanmar's ethnic minorities and the military that continue today in parts of the country.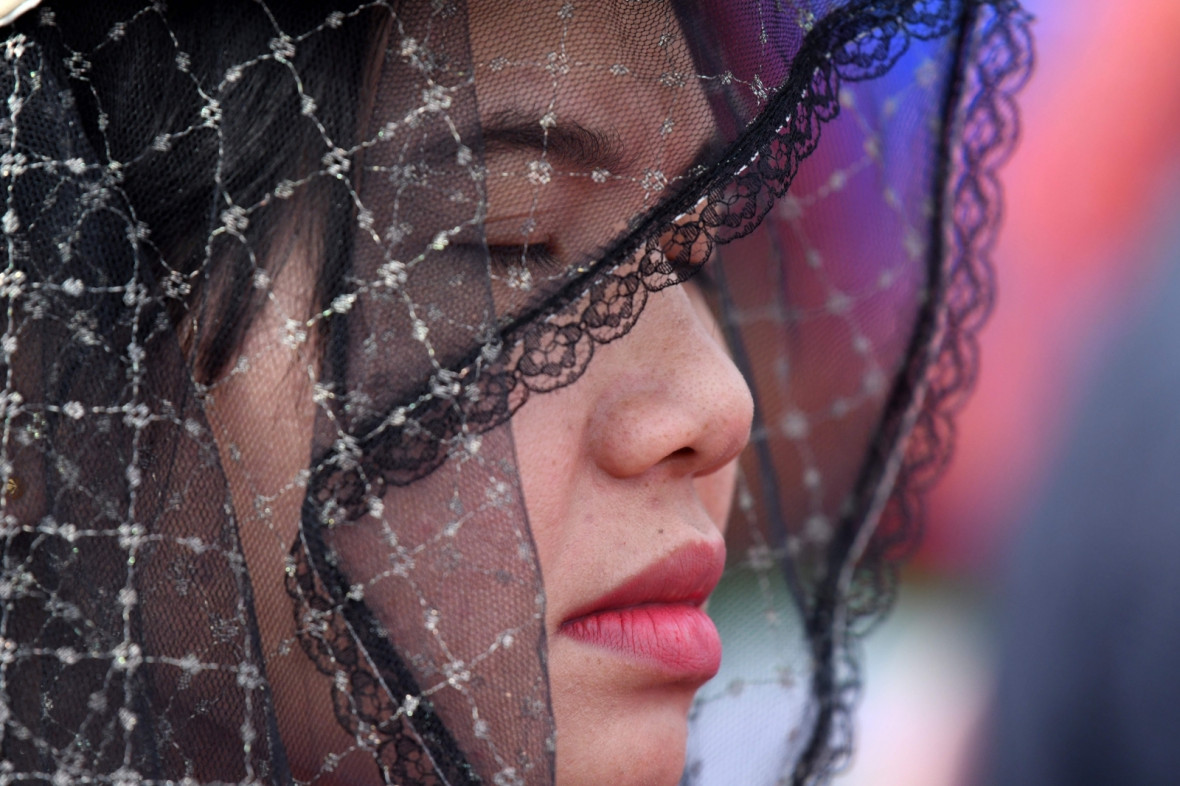 Local authorities estimated that about 150,000 people turned out at Yangon's Kyaikkasan Ground park for the Mass, but the crowd seemed far larger and included faithful bearing flags from Thailand, Cambodia and Vietnam, among other places. Burmese Catholics had to apply to attend through their local churches to enter the park.
He called for Myanmar to embrace peace and reconciliation. "I know that many in Myanmar bear the wounds of violence, wounds both visible and invisible," Francis told the crowd in Italian that was translated into Burmese. Although he said the temptation is to respond with revenge, he urged a response of "forgiveness and compassion". "The way of revenge is not the way of Jesus," he said, speaking from an altar erected on a traditional Buddhist-style stage.
Before Mass, Francis looped around the park in his open-sided popemobile, waving to the flag-waving crowds that continued to pour in as the service began. Government and political officials were on hand, as were members of Myanmar's mostly Christian Kachin minority.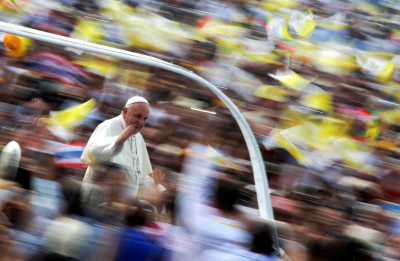 Francis has said his aim in coming to Myanmar is to minister to its Catholic community, which numbers around 660,000 people, or just over one percent of the population of about 52 million. His trip has been overshadowed, though, by Myanmar's military operations targeting the Rohingya Muslim minority in Rakhine state. The crackdown, which has been described by the UN as a campaign of "textbook ethnic cleansing", has drawn international condemnation.
In his first public comments, Francis told Myanmar leader Aung San Suu Kyi and other government authorities that the country's future lay in respecting the rights of all its people – "none excluded" – but he refrained from mentioning the Rohingya by name. The violence, including the looting and burning of Rohingya villages in Rakhine, has resulted in more than 620,000 people fleeing to neighbouring Bangladesh. The Rohingya have been subject to decades of discrimination.
Francis didn't cite the crackdown or even utter the contested word "Rohingya" in his speech to Myanmar's civilian leader, Aung San Suu Kyi, and other authorities and diplomats in the capital. But he lamented how Myanmar's people have suffered "and continue to suffer from civil conflict and hostilities," and insisted that everyone who calls Myanmar home deserves to have their basic human rights and dignity guaranteed.
Myanmar's Rohingya Muslims and human rights groups said they were disappointed the Pope didn't use the term "Rohingya" in his speech to Myanmar's leadership. Phil Robertson, deputy director of Human Rights Watch's Asia division, said the pope missed an opportunity since he had previously used the term that affirms the rights of Rohingya to self-identity. He said, "The Rohingya have been stripped of so many things but their name should never be one of them and we hope that the pope will use the word Rohingya in his Mass."
Kyaw Naing, a Rohingya Muslim who lives in a confined camp in Rakhine state, said he was sad Francis didn't use the term. He said: "We were very happy and hopeful on his visit. But since the Pope is not allowed to call out the name 'Rohingya,' we wonder how bad the human rights situation is in Myanmar. He is the holiest man in the world but it's so sad to see that even the holiest man cannot call our identity."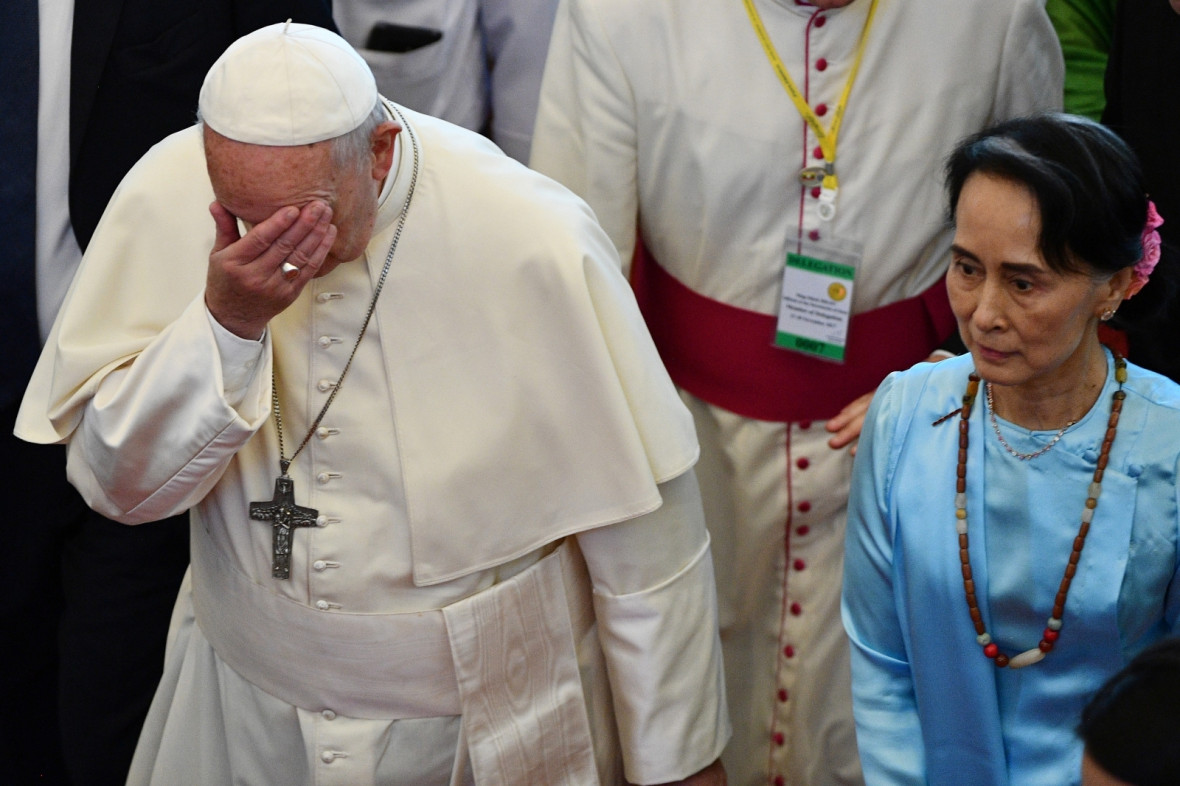 After the Mass, Francis met with Myanmar's Buddhist leadership and will speak to the country's Catholic bishops. He celebrates a Mass for young people on Thursday and then heads to Bangladesh for the second leg of his week-long South Asia tour.