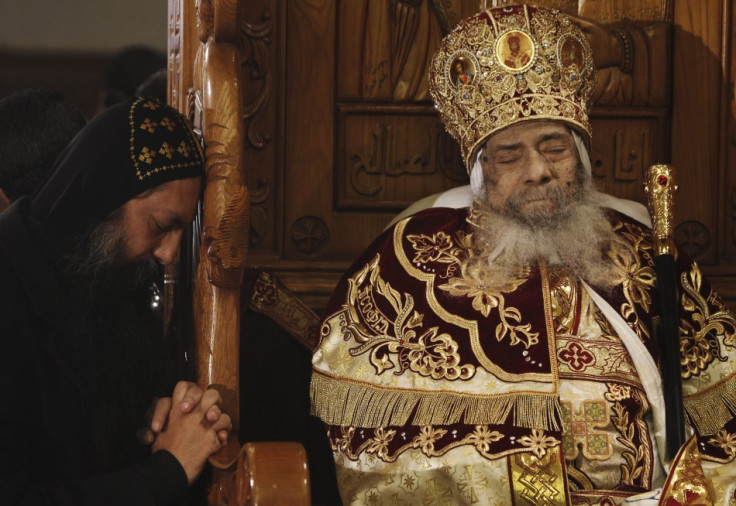 Egypt's Coptic Christians are mourning the death of the patriarch of the Coptic Orthodox Church of Alexandria, Pope Shenouda III, as his burial is about to take place on Tuesday.
The funeral ceremony will be held at the St Mark's Cathedral and a national day of mourning has been declared for the burial on Tuesday.
The announcement was made by Egypt's ruling Supreme Council of the Armed Forces (SCAF) in a statement posted on its official Facebook page.
On Saturday, SCAF granted a three-day holiday for the Christian state employees to mourn the death of the pope.
Following the funeral ceremony, the pope's body will be transferred to the St Bishoy Monastery in Wadi Al-Natroun by a military plane for the burial.
Tens of thousands of people participated in the night vigil for the past two days and huge crowds are expected for the funeral also.
Pope Shenouda's body is on display in the St Mark's Cathedral for the public to pay respects.
Pope Shenouda III, 88, died of health and old age related complications on 17 March. He is widely seen as a leader who was always in the forefront to protect the interest of Coptic Christians.
Coptic Christians form nearly 10 per cent of Egypt's population.