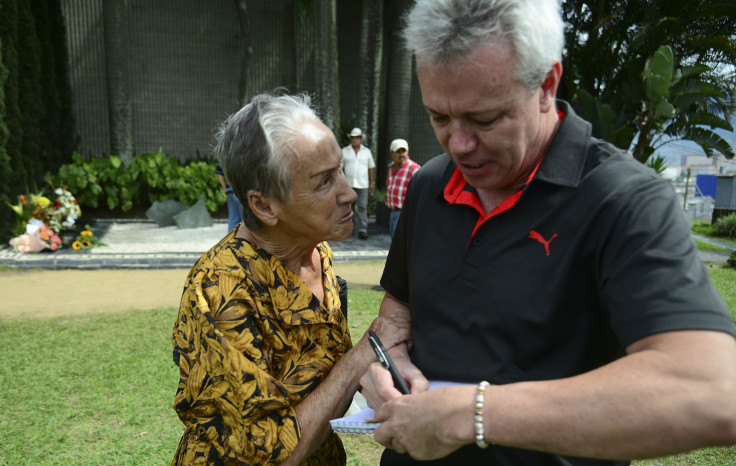 He was one of the most notorious and feared enforcers in Pablo Escobar's drug cartel empire, killing 250 people with his own hands and ordering the murder of some 3,000 more.
But after spending 22 years in prison for his crimes as Escobar's right-hand man, John Jairo Velásquez – also known as Popeye – is attempting to remodel himself from Medellin drug cartel hit man to YouTube sensation.
Within 10 months, the 54-year-old has seen his controversial channel amass more than 100,000 subscribers, with some videos now being watched by almost a million people.
Velásquez, who was released on parole in 2014, says the new venture allows him to "tell all" about the criminal underworld as well as earn him "clean money" for the first time. YouTube start paying from 1,000 views of each video.
His transformation sees him reportedly dedicate 14 hours a day to answering questions from viewers and filming new pieces revealing little-known details of Escobar's drug running operations during the 1980s and its links with the political world.
Among the nearly 100 published videos, he refers to himself as the "historical memory of the Medellin cartel" and indulges in what remains a morbid fascination in Colombia and beyond over what was the world's wealthiest drug operation.
As he says in one video: "Popeye is ready to tell all."
Victims speak out
But his new-found fame among a younger online generation – which is also drawn in by a slick website called "Popeye Arrepentido" (Popeye remorseful) – has angered some of the families torn apart by his crimes.
Gonzálo Rojas, whose father was one of 107 killed aboard Avianca flight 203 when it was bombed by Velasquez and his Medellin cartel associates, sees the former hit man's YouTube channel as an affront to victims.
"It's a slap in the face for us for him to present himself now as an expert, a consultant, when he hasn't shown any remorse for what he did to us," Rojas told the Guardian. "He's become a celebrity because of his crimes."
Rojas said when he tried to approach Velasquez to seek answers to his own questions, he was told to speak to his "manager".
Velásquez has exchanged a life behind bars to one of signing autographs for fans and posing for selfies.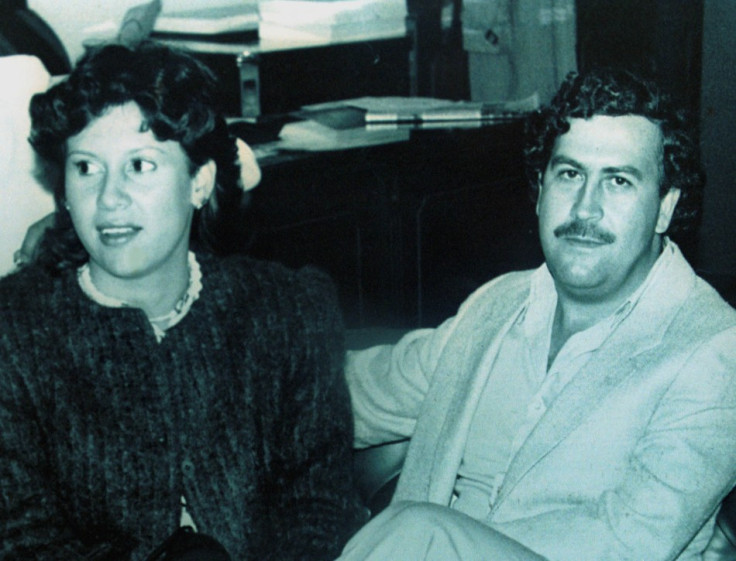 He was only ever convicted of one murder – the 1989 assassination of Colombia presidential candidate Luis Carlos Galán.
But following his arrest in 1992, his cooperation with the government saw a period of impunity in which he confessed to orchestrating thousands of murders, including of his girlfriend, and being personally responsible for hundreds. "I'd estimate I've killed around 250 people with my own hands," he once said, "but only a psychopath keeps count."
His release from prison two years ago, expedited because of "good behaviour", had caused anger among some still coping with the loss of those killed in the cartel drug wars. "I don't think it's the right time," Francisco Arellano, president of Colombia Remembers, a support group for Escobar's victims, had said in a 2013 interview with the Telegraph. "Not because the victims think that insufficient time has passed – but because he still has convictions pending. And when you are in that situation, you should not be free."
From policeman to hit man
Velásquez was born a cattle farmer's son in the mountainous town of Yarumal, just 70 miles north of Medellin – the capital of what would later become Escobar's cocaine empire.
"We didn't play football, or go out on bikes – we did nothing," he told Colombian newspaper El Tiempo in 2013. "Then, because of my father's job, we moved to Itagui (in Medellin). Then I began to see the world."
He had hopes of becoming a policeman, and then a marine in the Colombia armed forces, before a meeting with a childhood friend who had begun working for Escobar would change his life dramatically.
Offered work for the cartel, he was just 18-years-old when he was given his first contract "hit".
"I had to kill a bus conductor in the Medellin suburb of Envigado," he recalled later. "When he was the driver, the mother of a friend of Pablo Escobar's got off the bus and had a fall, and he didn't help her. He left her there and she died. So when this guy got some money, he asked Pablo Escobar to help him get revenge on this driver.
"I made some enquiries, found the guy and killed him. I felt nothing. That idea that a person cannot sleep for thinking about dead people doesn't apply to me. Neither did I need to take drugs, or smoke, or take pills to calm myself down. The deeds that I have done don't deprive me of sleep."
Velásquez went on to become Escobar's enforcer and head of operations, orchestrating kidnappings, assassinations and hundreds of bombings. He is believed to have been involved in the deaths of 500 police officers shot in return for a cartel bounty.
Velasquez says he received therapy while in prison and has changed his ways. But some find it difficult to accept his journey from hit man to YouTube star. In one video posting, Velásquez is asked by the brother of one such murdered police officer when he will meet the families of his victims.
"That's a painful question for me," Velásquez answers. "It's important that we could meet so I can ask for your forgiveness face to face and accept my responsibility."
While still describing Escobar as his "friend", he adds: "Before I start I want to say that everything Pablo Emilio Escobar Gaviria did was bad. It's important that new generations don't get fixated on the figure of Pablo Escobar and even less on mine. We should not be a model for anyone. We are bandits."