Mexico's Popocatepetl Volcano Eruption Signals Dome's Destruction [PHOTOS]
Popocatepetl volcano spews red-hot ash 3km into the air in central Mexico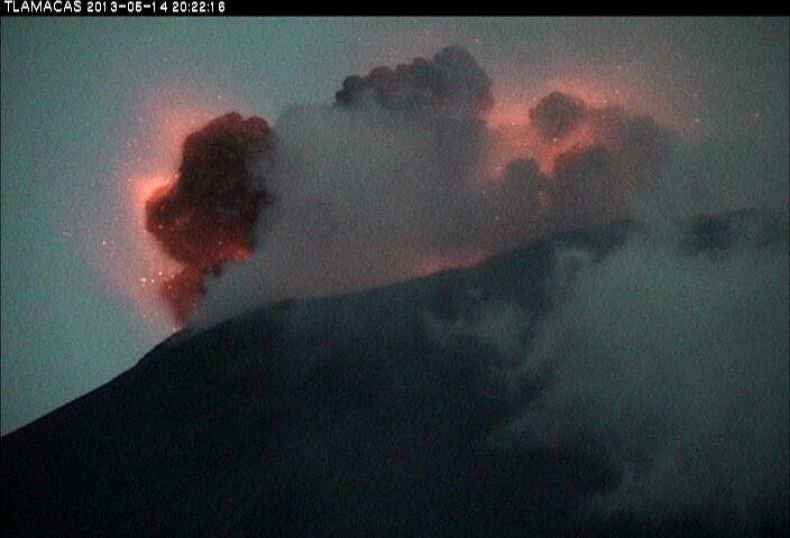 The Popocatepetl volcano has erupted, with an explosion of lava and ash scattered over a large area around Puebla in central Mexico.
The National Disaster Prevention Centre (Cenapred) said a flight aided by the maritime and naval ministry was made to examine the crater.
"As a result of this flight, the presence of a lava dome 350m in diameter and 50m thick was corroborated," Cenapred said.
"After the explosive event, it could be seen that the dome had slightly deflated, although it did not diminish considerably in volume. This event might represent the beginning of the dome´s destruction."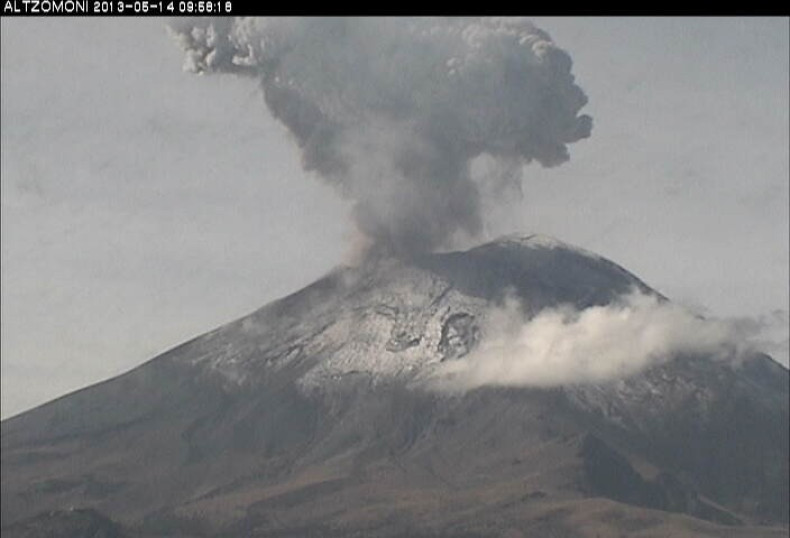 An eruption sent steam, gas and ash 3km into the sky. Fragments from the explosion fell over 600 metres away from the 17,802 ft volcano.
Authorities have kept the volcanic alert at Yellow Phase 3 - the third highest warning on the centre's seven-stage scale. The alert was raised earlier this week when seismic activity at the volcano increased.
Cenapred said: "In past years, the type of activity reported was associated to the ascent of magmatic material and the growth of the lava dome.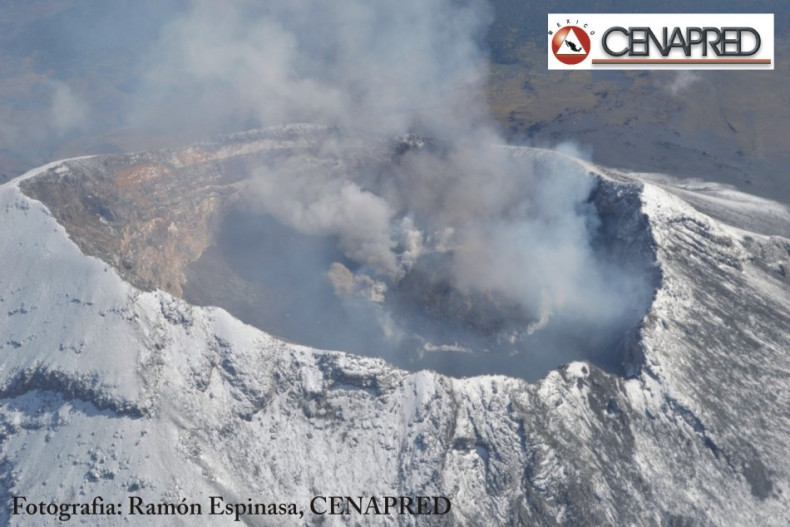 "This activity leads to the following likely scenarios: intermediate to high scale explosive activity, dome growth and possible lava emission; explosions of growing intensity, occurrence of pyroclastic flows, and notorious ash fall on the closer villages and in lesser amounts in the more remote places, depending on the wind direction."
Popocatepetl is one of the most active volcanos in Mexico. Several eruptions have been recorded since 1994 and it has emitted ash almost daily since then.
Mexican officials have restricted access to the volcano over a 12km radius around its crater. They have also shut roads, with the highway between Puebla and Mexico State only open to controlled traffic.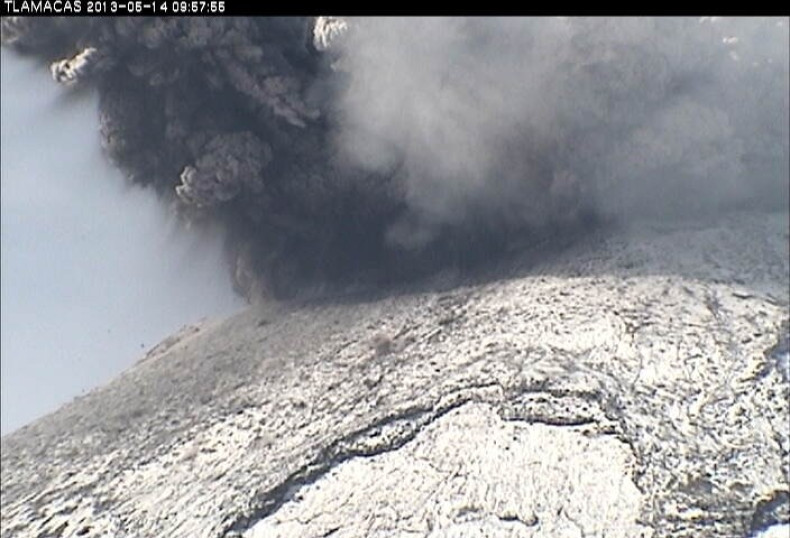 Shelters are being prepared for the 11,000 people living in surrounding areas and authorities are preparing for an evacuation, with hundreds of police at the site.
However, residents appear reluctant to leave their homes despite the threat from the volcano because they were made to evacuate last year. Guadalupe de Santiago told AFP: "We won't go to the shelter again if they tell us the same thing.
"Things got stolen from our house last year. All our animals were gone and nothing had happened up there."
Juan Manuel Garcia, a duty doctor at one of the shelters, added: "People are reluctant to leave their homes because experience tells them that nothing even happened before and that nothing will happen if they disobey evacuation orders."