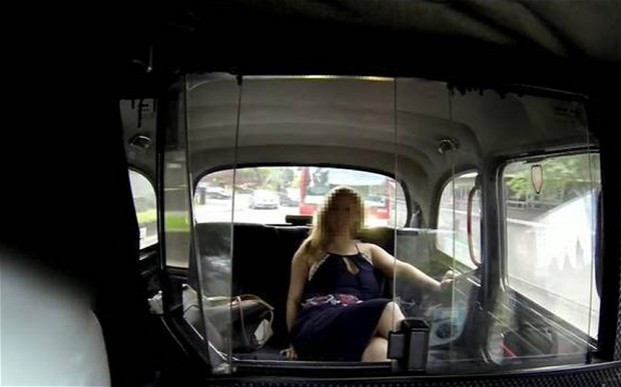 South London police have launched an investigation after a council's multistorey car park was used to film scenes in a pornographic film - in broad daylight.
Sutton council has passed on footage of the explicit film to detectives after discovering that the X-rated tape, uploaded to an internet porn site, had been filmed in a council-owned car park.
The film shows a "taxi driver" and a "customer" having sex at the Gibson Road building.
In an earlier scene, the woman customer sits in the back of a cab while a subtitle reads: "So maybe I'll have you first and him after."
Councillors have demanded a review of security at the car park, which is opposite the council offices. It ismanned during the day and equipped with CCTV.
They believe that there are other films in circulation on the internet which have also been shot on the premises.
"It is tempting to liken this situation to a 'Carry On' film, maybe 'Carry On up the Car Park' but in reality it is profoundly concerning to see that hardcore pornographers feel safe to make a very explicit film in broad daylight in a public car park," Conservative councillor Tony Shields said.
"I did not think Sutton was a favoured porn film location but it seems it is rather the porn capital and Gibson Road car park is the film set. Concerns over CCTV that were raised in the past must be addressed."
A police spokesman said: "The council passed a web link to the police who are working with the council to identify any offences. Appropriate action will be taken."