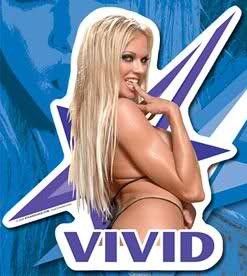 Pornographic filmmakers in the US have taken authorities in Los Angeles to court in an effort to overturn laws making the use of condoms compulsory in sex scenes.
Vivid Entertainment and Califa Productions, both big industry players, say the measure is unconstitutional, and infringes their freedom of expression.
The companies have been joined in the action by actors Kayden Kross and Logan Pierce, both well recognised figures in the industry.
The law, known as Measure B, was approved by voters in November, and was supported by the Aids Healthcare Foundation, which said it would protect actors from HIV.
"Overturning this law is something I feel very passionate about," said Steven Hirsch, the founder of Vivid Entertainment. "I believe the industry's current testing system works well."
Measure B rolled out a Los Angeles city ordinance, which was signed into law by Mayor Antonio Villaraigosa in January 2012, across the entire county. It cites condom use as a precondition to the granting of film permits.
Adult film production in LA has been suspended in the past because of HIV scares. But members of the industry say actors must already undergo regular HIV tests.
A 1988 ruling by the California Supreme Court shielded producers from prosecution under anti-prostitution laws, with the state of New Hampshire passing a similar ruling.
Industry observers said the law could hit profits and push studios underground, with some production companies threatening to move out of California. Insiders said the use of condoms resulted in smaller viewing figures.
"We found that a lot of viewers at home don't want to see condom porn," said Keiran Lee, a British porn actor based in Los Angeles.
Paul Cambria, the principal lawyer for the film studios, said: "You don't have to win an Oscar to be protected by the First Amendment. They're telling the production house that in order to produce legally protected expression, you have to first get government approval and you have to agree to shoot it in a particular way, namely with condoms."
Cambria said the condom law was forcing adult film studios to withdraw from the county. "I can tell you they are leaving in droves," he said. "It's a multi-billion dollar industry that employs thousands of people, and ever since this all started they have been leaving and filming in places other than L.A. County."
Los Angeles County representatives, including chief public health officer Kenneth Fielding, and district attorney Jackie Lacey - both named as defendants - declined to comment.
But Tom Myers, general counsel for the AIDS Healthcare Foundation, said the industry was unlikely to find relief through the move.
"Despite what the adult industry's lawyers are claiming in this lawsuit, Measure B is not directed at speech and as such their First Amendment claims will likely ring hollow with the court," said Myers.