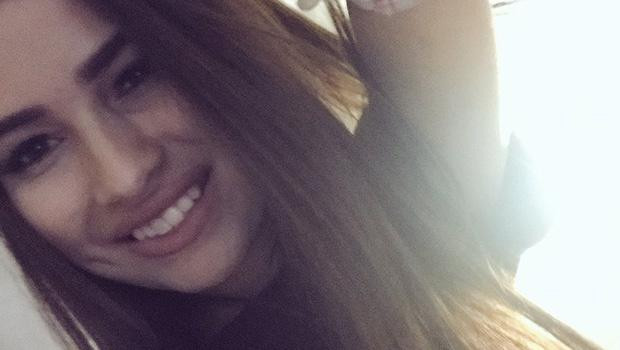 The American adult film industry has recently witnessed a spate of deaths. Following the death of 23-year-old Olivia Lua due to a possible drug overdose on 19 January, concern for the well-being of the actresses involved in the industry have doubled.
Porn star Ginger Banks believes porn actresses are highly vulnerable given the stinging social stigma they are subjected to over their profession. "The way society looks at and treats porn stars make us more depressed, it is hard to feel like we don't belong or that we are second-class citizens," she told Hollywood Life, while talking about the dark truth of the porn actresses' drug use and depression.
The actress went on to say she has endured the disapproval of people herself. "I have suffered depression because of the way people view my job. That is the worst part of this job, the way people treat me because of what I do for a living," she confessed.
A number of people, therapists included, show apathy towards porn performers, according to Banks. As such, women from the industry find it difficult to find a therapist who doesn't make them feel ashamed of their X-rated profession.
"We need to facilitate more networking and community for sex workers and entertainers, it is important so you don't feel like you have a dirty secret. So you have an outlet and maybe find a therapist who is OK with your job and who doesn't make you feel ashamed for what you do," she added.
Since November 2017, five porn stars have died including Shyla Stylez, August Ames, Yuri Luv, Olivia Nova and Olivia Lua.
The mystery around Stylez's cause of death remains unknown as her family only said that she died "in her sleep aged 35". Weeks after her demise, Ames killed herself. She reportedly died soon after being subjected to scathing online bullying. While many attribute her drastic step to cyberbully others claim she was depressed for a long time and endured years of sexual abuse and drug abuse.
Even as the porn industry was trying to recover after two major losses, it received another shock when Yuri Luv was declared dead due to a drug overdose. Soon after, on January 9, Olivia Nova was pronounced dead. She reportedly died due to sepsis from a severe urinary tract infection that affected her kidneys. According to eyewitnesses, Nova was allegedly looking "very ill like she was having drug withdrawals" the day before her death.
Following these deaths, Banks thinks it is high time the porn industry took charge, addressed issues and reached out to the ones battling depression and showing signs of becoming victims of drug abuse.
"Once someone in a community commits suicide it is more likely to happen to others in the community, so that could be what is happening with some of these porn star deaths. We need to reach out to people we know are struggling with depression and talk about it and educating people about mental health" Ginger suggests.
Adult actress Raven Hart added that doing pornographic scenes on screen while battling depression only doubled their personal suffering, which many fail to notice.
"As someone who is already predisposed to a drug problem or depression, or another mental health issue, working in porn will only makes things worse or more difficult, your issues will be intensified," she told the website but insisted that the recent series of deaths was a mere coincidence.
"I think it is a bit of coincidence that so many people in the industry have been dying, it is unfortunate. I know in the case of August Ames, there was a lot of issues, there was cyber-bullying and stuff like that, so that is it more of a newer phenomenon and maybe social media could have had an impact on that."
The Samaritans provides a free support service for those who need to talk to someone in the UK and Republic of Ireland. It can be contacted via Samaritans.org or by calling 116 123 (UK) or 116 123 (ROI), 24 hours a day, 365 days a year.