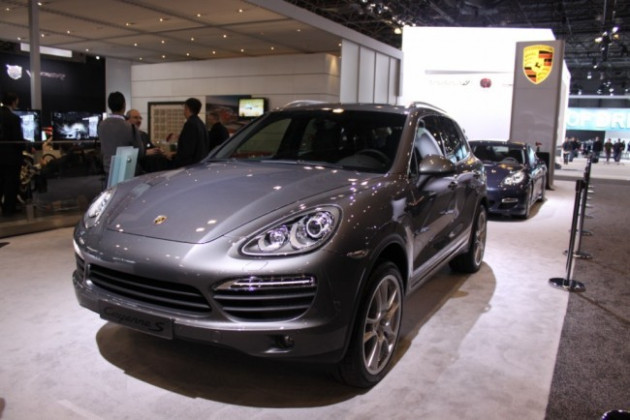 Angry investors accusing Porsche of duping them over the luxury car manufacturer's plan to take over Volkswagen (VW) in 2008 are looking for German justice as a €4bn (£3.2bn) damages claim gets its first hearing in court.
A total of five lawsuits have been filed against Porsche by a mixture of German and US professional investors, though only four are due to start Wednesday at the court in Braunschweig , a town in north Germany.
The fifth, worth €1.96bn alone, will be heard at a later date.
It is claimed that Porsche cloaked its intention to take over VW by secretly stockpiling shares, having hit out at rumours it was doing so as "speculation" in March 2008.
Porsche-VW take over rumours
Porsche was rumoured to have planned increasing its existing stake in VW up to as much as 75 percent, but issued a denial claiming that such speculation "overlooks the realities in VW's shareholder structure."
By October the same year Porsche had increased its holdings in VW to around three quarters of voting shares in the company.
It held 42.6 percent of common shares in VW as well as cash-settled options for another 31.5 percent of previously undisclosed stock.
VW's share price soared by 400 percent across two days after Porsche's disclosure, at one point making it the most valuable company in the world, as short sellers scurried to buy back stock they had sold.
This caused hedge fund investors who had bet that VW stock would fall after Porsche dismissed take over talk to lose billions.
"The plaintiffs before the Brunswick court are professional investors who deliberately took a huge gamble and backed the wrong horse," a spokesman for the Stuttgart-based Porsche told Reuters.
German investor group ARFB is making the largest claim, seeking damages for investment funds of €351m from Porsche and €1.8bn from both Porsche and VW.
A VW spokesman said ARFB's case is "unfounded".
At the end of 2009 VW turned the tables and bought 49.9 percent of Porsche. Since then the pair have worked at merging their operations, though this has been hindered by the risks of huge payouts and fines from the current legal cases.
Investors' legal challenge
Legal experts have warned that the five lawsuits face difficult hurdles in their claims, particularly in their full obligation to prove wrongdoing by Porsche and VW.
"Plaintiffs here have no pre-trial discovery, so they practically have no access to Porsche's files," Thomas Moellers, civil law professor at Augsburg University, told Bloomberg.
"Only prosecutors have the weapons to seize papers, question witnesses and find out what actually happened."
Without access to Porsche's files, the plaintiffs may struggle to prove their allegation that the sportscar-maker lied about its intention to take over VW in March 2008.
The plaintiffs are hopeful about their chances of victory in the German courts.
"We are very optimistic we will succeed even without access to the prosecutor's files," Franz Braun, who represents plaintiffs in three of the five suits, told Bloomberg. "More and more details have by now come to light backing our case."
They claim that files from Lower Saxony, a local German government that holds a 20 percent stake in VW, support their case against Porsche.
It is not known exactly how long the cases will go on for, but they are expected to last for some time.