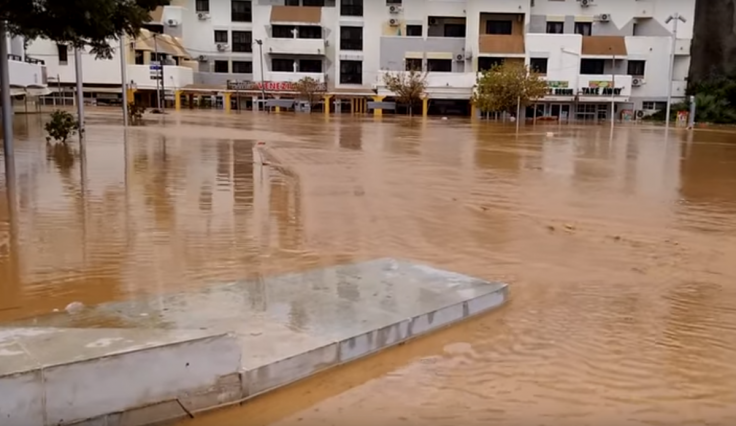 Portugal's interior minister described a deadly storm that devastated the seaside resort of Albufeira as an act of the Devil, urging his countrymen to get insurance cover as "God is not always a friend".
Joao Calvao da Silva, who was appointed to the country's wobbly minority government last week, visited the coastal city in the aftermath of the torrential rains and flooding that hit it on 2 November.
"The fury of nature was not our friend. God is not always a friend," he said as he surveyed the affected area. "In Albufeira the force of nature had a demonic fury. In English they call it an 'act of God' but we have to translate it otherwise."
An 80-year-old man was killed in the storm as his car was submerged by water. The severe weather wreaked havoc across the city, sweeping away cars, uprooting trees and damaging roads and buildings.
Many shops were completely flooded and Silva, who said he was not yet sure whether a state of emergency would be declared, said he was happy that many had insurance coverage and were not completely dependant on the government for help. Those without insurance should draw a lesson from their misfortune, he said.
"[They] should learn that it's always good to set aside a little for the future," he said, according to Publico newspaper.
Meanwhile authorities were working to clean up city streets choked by sludge and debris. Winds reached of up to 80km/h during the storm, with more than 100mm of rain recorded at the nearby Faro airport.
Renowned for its Atlantic beaches, Albufeira, some 200km south of the capital, Lisbon, in the southern Algarve region, is a favourite destination for British holidaymakers. Many took to Twitter to voice their concern for friends and acquaintances living there as well as heartbreak to see the damage to the city they came to love.