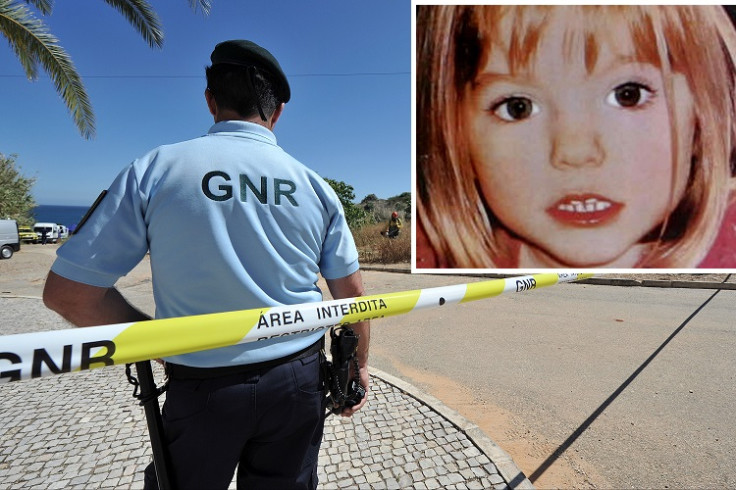 The London Metropolitan Police has spent a total of £10.1m as of June this year and has allocated £2m next year for its investigations into the disappearance of three-year-old Madeleine McCann. The toddler disappeared in Portugal in May 2007 while on holiday with her family at the Algarve resort of Praia da Luz.
Home Office minister Lord Bates gave the full cost of the police investigation following a written question from Lord Black of Brentwood in Parliament. He said the funding from the Home Office comes from a special grant budget.
"The level of funding provided to the Metropolitan Police in relation to this investigation is reviewed regularly and will continue to be monitored." The Metropolitan Police set up Operation Grange in 2011 after Prime Minister David Cameron asked the police force to help in the inquiry at the request of Madeleine's parents, Kate and Gerry McCann.
The amount of taxpayers' money spent on the investigation has been a bone of contention among many, including families of other children still missing. Earlier this week, the Twitter account was shut down by the McCanns after abusive posts were placed by supporters of another missing boy, Ben Needham, who disappeared in Greece in 1991.
Ben's mother, Kerry had recently questioned the amount of British taxpayer's money spent by police in the search for Madeleine. The search for Ben so far only reached £800,000.
In March this year, Metropolitan Police Federation chairman John Tully said that police officers would be better deployed in the fight against terrorism and solving murders closer to home than investigating the toddler's disappearance. "We no longer have the resources to conduct specialist inquiries all over the world, which have nothing to do with London," he said.
The Metropolitan Police investigations involved members of the team going to Portugal to pursue their investigations. This included observing Portuguese police questioning 11 "people of interest."
A spokesman for the McCanns said they were "incredibly grateful" to the police for their investigation, and Cameron and the Home Office for "making it possible," the BBC reports.