Ukip party's banners leave Asians in stitches
Ukip's banner placed side by side inadvertently spells PUKI which means something else in Asia.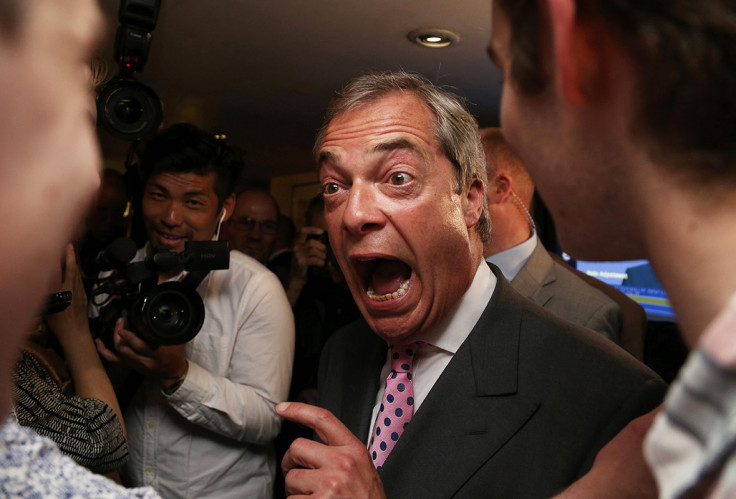 Nigel Farage and his party have been drawing attention in Asia, not for the Brexit vote in the UK, but for an entirely different reason. In a recent news conference by Farage, Ukip's banners were placed very closely together, inadvertently spelling Puki, which carries a different meaning altogether in this part of the region.
In Malay, the word Puki is an offensive term used to refer to a woman's private parts. The picture of Farage seated in front of the banners went viral in Malaysia with the hashtag #BrexitMyPUKI hitting the social media to voice dissatisfaction over the Leave vote.
"Going viral now back in Malaysia. Will leave you guys to Google translate 'Puki' in Malay," a Twitter user James Wong said, according to The Star.
The picture however, has not caused amusement only in Malaysia. In the Philippines, the word Puki means vagina in the national language Tagalog . Flixal writes on Twitter: "This is probably of little comfort to the UK, but this picture is going around the Philippine internet because UKIP inadvertently spells PUKI with their party name. Which means 'vagina' in Filipino."
And in Polish, Puki has a different meaning, says Ania O'Riordan. It means farts, she said. And apparently, it also means fart in Hungarian, says Susanna Mihalik. "This is getting better and better ...." she tweets.
© Copyright IBTimes 2023. All rights reserved.