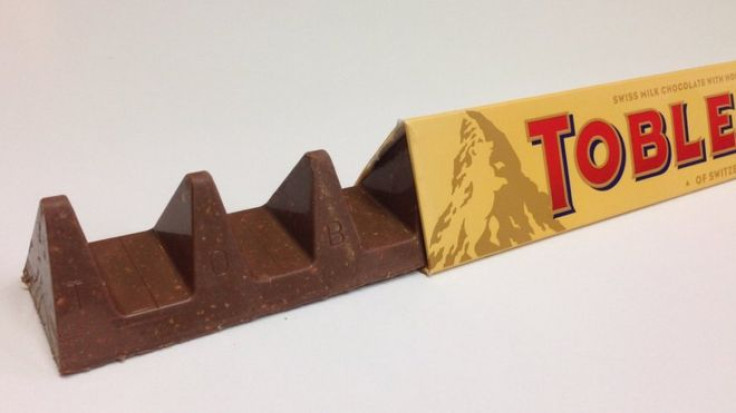 Poundland has been forced to delay the launch of its Twin Peaks chocolate bar, amid a legal row with the maker of Toblerone.
The discount chain announced plans last month to begin selling the new chocolate bar, with two humps rather than the distinctive single peak chunks of the Toblerone bar, one of the retailer's biggest sellers.
The packaging on the Twin Peaks bar the Poundland version features the Wrekin, a hill in Shropshire near retailer's head office, rather than the Swiss Matterhorn, which is on a Toblerone.
The Twin Peaks bar 180g bar, which is 30g heavier than the £1 Toblerone bar, was due to launch this month.
But a legal letter from Mondelez, Toblerone's US-based manufacturer, is reported to have put Poundland's plans on ice.
The companies held talks last week but neither side would comment on any dispute. "Twin Peaks is still in development," a spokesman for Poundland told the Guardian.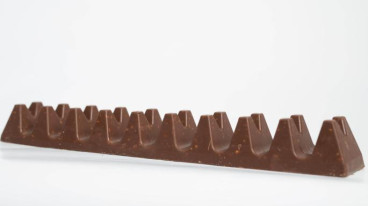 Mondelez has reduced its bars from 170g to 150g last November, leaving large gaps between the peaks. The move was a bid to cut costs as ingredients become more expensive, but also served to anger chocolate fans.
When Twin Peaks was announced, Poundland trading director Barry Williams told The Telegraph: "Our shoppers are savvy and the change in their favourite chocolate bar did not go unnoticed. That's why we've created a new £1 alternative — the size they wanted, with a British taste, and all the spaces in the right places."
Poundland already sells its own versions of other chocolates. These include Miracles, which are similar to Galaxy Minstrels – made by Mars – and Nutters, which appears close to Mars-manufactured M&M's.