After almost a day without electricity at the Hartsfield-Jackson airport in Atlanta, power has been fully restored. The airport, considered to be one of the busiest airports in the world, was brought to a standstill on Sunday (17 December) after a sudden power outage grounded more than 1,000 flights just days before Christmas.
Delta Air Lines cancelled 300 flights on Monday as passengers were left in the dark when the lights suddenly went out about 1pm local time (6pm GMT).
The Federal Aviation Administration stated that it will retain normal staffing in the airport's Air Traffic Control tower, where the aviation and cargo operations are open, the Associated Press reported.
Delta, with its biggest hub operation in Atlanta, was the hardest hit. By Sunday evening, Delta had cancelled almost 800 flights and by Monday nearly 300 more were cancelled, according to tracking service FlightAware.com.
The outage halted all outgoing flights, and incoming planes were held on the ground at their point of departure. International flights were also diverted, officials said, WRAL-TV reported.
Addressing a press conference, Atlanta mayor Kasim Reed said: "First and most importantly, I was to express my sincere apologies to the thousands of passengers whose day has been disrupted in this manner. We certainly understand that the outage has caused frustration and anger, and we're doing everything that we can to get folks back home right away."
Reed said the outage started at one of the three Georgia power substations at the airport. "No personnel or passengers were in danger at any time," Georgia Power in a statement said.
The outage was caused by an electrical fire that started sometime between 12:30pm and 12:45pm. The cause of the fire is still not confirmed, Georgia Power officials said, The Atlanta Journal-Constitution newspaper reported.
The airport said the fire had caused "extensive damage" to the complex's electrical systems. Fire crews doused the flames and repair crews from Georgia Power were now on the scene.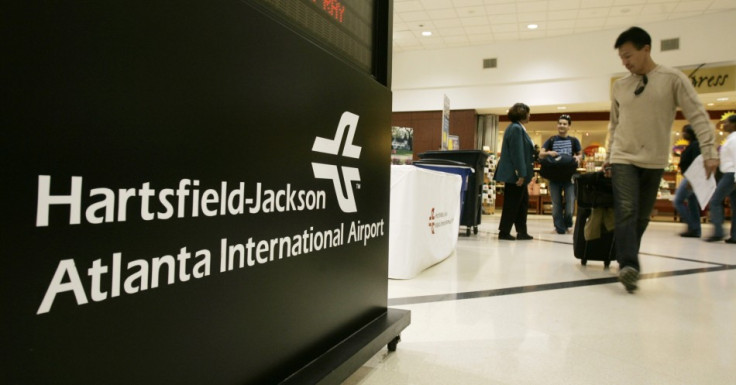 Airport workers were distributing bottled water, and Dunkin' Donuts was giving out doughnuts.
Officer Lisa Bender of the Atlanta Police Department said officers were at the airport to help control the crowd and to manage the traffic around the airport, Belfast Telegraph reported.
According to Robert Mann, an aviation consultant and former American Airlines executive, it would probably be Tuesday before Delta's operations in Atlanta returned to normal.
He said for passengers "it could be most of the week" as there weren't many open seats left on other flights as it is the last week before Christmas. "Tomorrow is going to be a long and difficult day for everybody," Mann added.
Delta passenger Emilia Duca, 32, who was on her way to Wisconsin from Bogota, Colombia said: "A lot of people are arriving, and no one is going out. No one is saying anything official. We are stuck here," she said. "It's a nightmare."
At Southwest Airlines, out of 120 scheduled departures for Sunday, about 70 Atlanta departures were cancelled, an airline spokesman said in an email. United Airlines and JetBlue Airways were among the other carriers that also reported delays or cancellations.