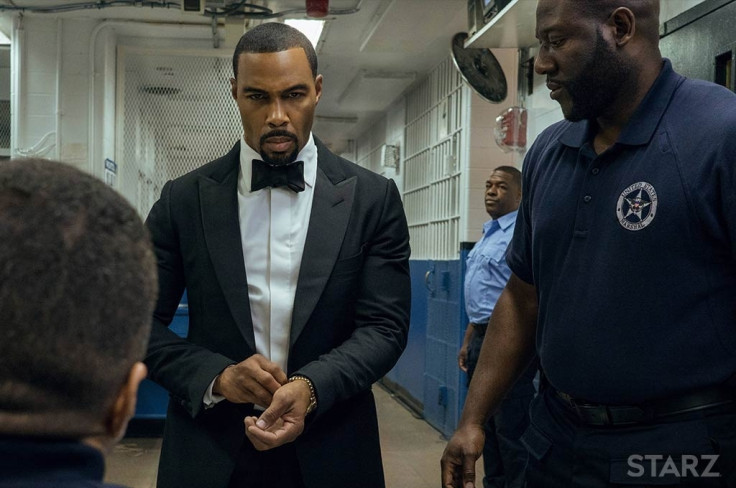 The fourth season of Power ended with a major death and a sacrifice, and this has triggered quite a bit of speculation among fans about the future of Ghost, aka James St. Patrick (Omari Hardwick), and his former ladylove Angela (Lela Loren).
The show's creator Courtney Kemp weighed in on their romance in Power season 5 after it went sour in the fourth season. The couple had serious trust issues in the fourth season after Angela was convinced that James had killed Agent Knox. But now that she knows the truth, she has started developing feelings for Ghost again.
"Angela and Ghost are really a perfect match," she told Entertainment Weekly.
"But because they are so much alike in terms of their incredible selfishness as characters, it will be very difficult for them to maintain a relationship," Kemp continued.
"Yet, that doesn't mean that the desire to have it work will go away or the impetus to try and make it work wouldn't pop up again."
The Starz network is yet to announce the premiere date for the fifth season of its blockbuster crime drama.
Kemp also believes that the sudden death of Ghost's teen daughter Raina has changed him forever.
"The death of Raina is going to change a lot of the way Ghost looks at the world. Omari said to me, "Well, if we kill Raina, Ghost will never be the same." And I said, "Exactly." That's where we are with the show... We really want to push the audience and lead them to a new place," she added.
The upcoming season is set to test Ghost's character as he will be devastated after Raina's death, and the complications involving his only son Tariq. Speaking about the perspective of Hardwick's character, Kemp explained, "What happens to a person when the worst thing you can possibly imagine happens and you begin to blame yourself for it? How does that eat you inside?
"And how do you take your comfort? How do you stop the pain? Those are the questions that are going to come up for Ghost, and then, in any possible conversations with Angela."
Like most blockbuster TV shows these days, Power is notorious for killing off its popular characters. The show creator teased that "no one's safe" in the upcoming season.
"The main characters have had longer lives. We are reaching the end of this journey, so the main characters are less safe than they have ever been before," she said in a separate interview with the Deadline.