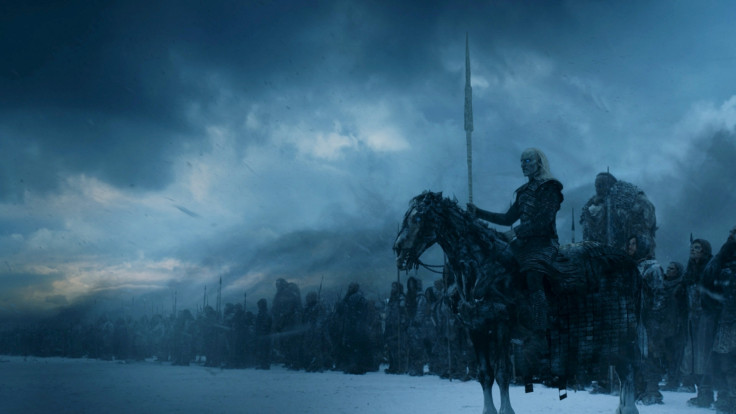 Game of Thrones season 7 concluded on a thrilling note as it set the stage for the 'Great War'. The winter has finally come to the southern kingdoms, and the army of the dead is advancing to fight the living. Unfortunately, fans will have to wait for one whole year to witness the epic battle.
HBO is yet to announce a premiere date for its magnum opus fantasy thriller but expectations are high that the show will return during summer of 2018. However, considering the late premiere of the seventh season, fans can expect some delay until their favorite show returns for one last time.
With multiple shocking twists in the season 7 finale, expectations are high on how the Great War will unfold. Daenerys' claim to be Queen of Westeros is under severe threat, especially after the revelation that Jon Snow is the rightful heir to the Iron Throne as he is the legitimate child of Rhaegar Targaryen and Lyanna Stark.
And to make matters complicated, the duo made love in the finale episode. Jaime Lannister, on the other hand, ended his incestuous relationship with Cersei after she betrayed him during the Lords' summit. He was last seen galloping towards the North, presumably to join Jon's army and fight the Night's King.
Back at the Winterfell, Sansa emerged as a strong leader and thanks to Bran's visions; she was saved from being manipulated by Little Finger. In a surprising move, she ordered her sister Arya to execute him for treason.
But most importantly, the Night's King has resurrected the dead dragon Viserion, and used it to spew icy flames to demolish the Wall that protected the seven kingdoms for thousands of years. To the horror of Beric and Tormund, thousands of undead and the White Walker's army are now marching south. The men's fate, however, remains a mystery as they were nowhere to be seen after the Wall was brought down.