Apple announced the iPhone 4S in October. The smartphone features a 3.5-inch Retina Display with a resolution of 640x960 pixels. The display is protected with a fingerprint resistant oleophobic coating. The iPhone 4S runs on iOS 5.1 and is powered by a dual-core 1GHz Cortex-A9 processor with an Apple A5 chipset. The iPhone 4S houses 512 MB of RAM and features an eight megapixel iSight camera with a resolution of 3264x2448 pixels and a front-facing VGA camera. It comes in three models, offering 16/32/64GB of onboard space.
The iPhone is an expensive device and accidental falls and drops are a reality of all of our lives. Check out this list of reasonably priced iPhone covers, according to a report from T3.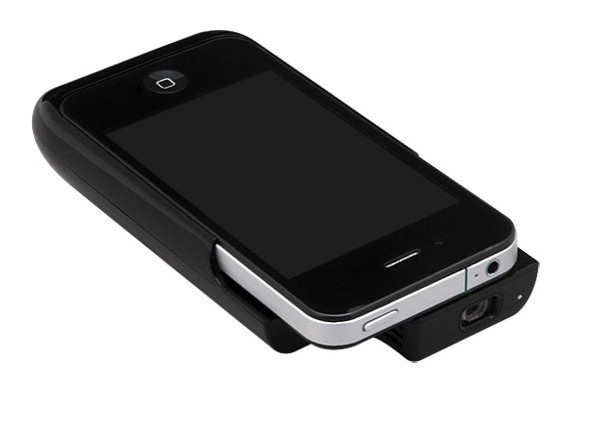 Pico Genie A100
The Pico Genie A100, according to the makers, is the first ever case compatible with the iPhone 4, the 4S and the iPod Touch 4. The case comes with a built-in pico projector and external speakers. The 15 lumen DLP projector allows projection to 60 inches. The Pico Genie A100 is a lightweight case and also doubles up as a battery extender, providing an added three hours of use. The Pico Genie A100 is available for purchase at £199.99.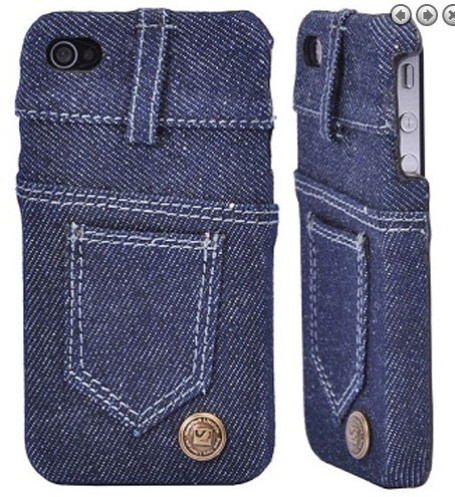 Trendy Denim case
The Trendy Denim case fits the iPhone 4 and the 4S and is available for £9.99. The case is fashionable and made with denim stretched on a hard plastic case.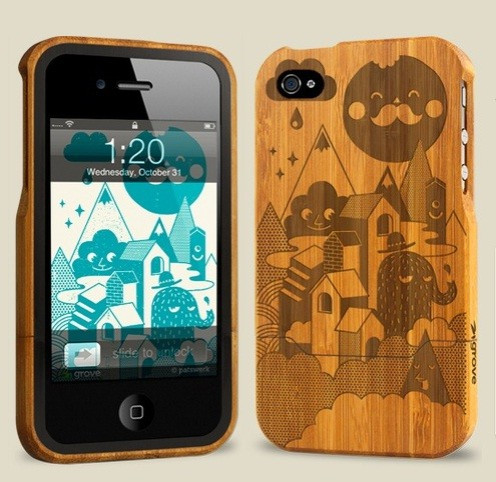 Acid in Wonderland
The Acid in Wonderland case is for both the iPhone 4 and the 4S and is meticulously crafted from a single block of bamboo, by acompany called Grove and can be purchased for £67.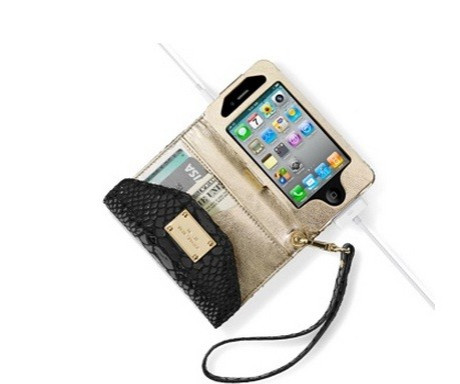 Michael Kors Wallet Clutch
The Michael Kors Wallet Clutch case can be used for both the iPhone 4 and the 4S. It is the combination of an iPhone case with a designer clutch wallet; the latter has pockets for credit cards and ID. The case features a soft leather lining for protection against scratches and a wrist strap. The case is available at £69.95 at Apple Stores.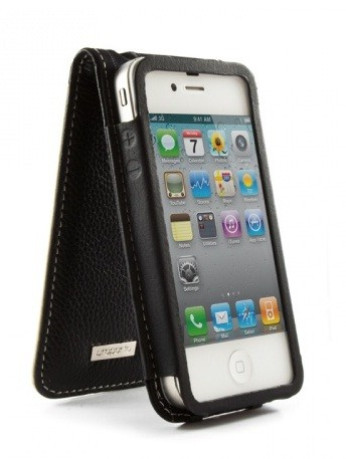 iPhone 4S Leather Case
The iPhone 4S Leather case has an aluminium plate lining in order to provide protection for the screen. The case has cut-outs, which allow users access to all ports and controls. The front of the case can be folded back for easy access to the device. It costs £29.95.